Today we're sharing insight from guest blogger Brad Serf, Principal at Gibson. We hope you enjoy Brad's wisdom and perspective.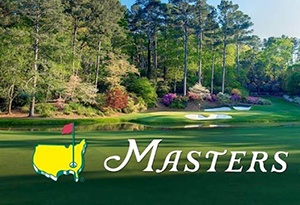 Earlier this month I had an opportunity to attend The Masters in Augusta, Georgia. I think most would agree it is one of America's iconic events (note I didn't say "sporting events," I said "events"). It is like a rite of spring. Each year, on that first weekend in April, we are drawn to this event - the beauty of the course and frequent drama it generates. My first memory of The Masters is Tom Watson's 2-shot win over Jack Nicklaus in 1977. My mother liked Watson, so I did too. I remember watching the final holes while enjoying our traditional Sunday evening dinner.
Now as much as I enjoy The Masters and acknowledge that it is an iconic event, for years I had found their tagline - "A tradition unlike any other" - to be, well, arrogant. Who do they think they are to make such an audacious claim? There are many great traditions out there!
After experiencing Augusta National, I can confirm it is indeed a tradition unlike any other.
We could start with this question: How is it that a private golf course in Georgia is the only course in the world to host one of the 4 major tournaments every year? I Googled this question. There is not a clear answer, so I asked a local PGA Golf Professional who simply stated, "because the course attracts the best players in the world year in and year out; the best want to play there."
I've had the good fortune of attending several major golf tournaments – including the PGA at Crooked Stick in 1991, the PGA at Valhalla Golf Club in 2000, the PGA at Atlanta Athletic Club in 2001, and the Ryder Cup Medinah Country Club in 2012, among others. I can say without a doubt, nothing compares to the grounds and atmosphere at Augusta National…nothing!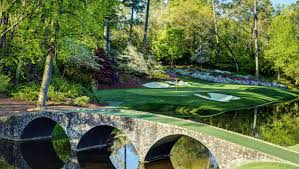 The parking lot was well-coordinated and manicured, the security queue was organized, and those working at the facility were professional and welcoming. I lost track of the number of times staff and volunteers said, "Welcome! We are glad you are here." The experience was anything but arrogant. These folks treated me as though I was an important customer (and I recognize that simply isn't the case, if I never return I am quite confident the great tradition will live on). As best I can tell, its only competition for happy, friendly service is Disney World. I don't know what the training plan is for staff and volunteers but much like Disney, they do not break character; they are happy and there to serve. Heck, the toilet even gets cleaned before and after each use with the complement of a squirt of air freshener that is not too strong or too weak, it's just right! While I am on the subject of aromas, there is a pleasant aroma that envelops the grounds…I am not kidding, there is a sensory experience at Augusta National. It goes without saying the grounds are perfectly manicured, that is evident on television but even the patron walkways are green and perfect. They apparently have a proprietary mix that ensures this.
You might be asking, "Why the stock photos, Brad? How about some pictures of yours truly to prove you were there?" Well unless you are credentialed media, there are no cameras allowed at Augusta National. No cell phones either! Those who know me know I have a love affair with my iPhone, but I found this day very refreshing to see thousands of people not distracted and instead very focused on the event they were attending.
When I returned home I couldn't stop thinking about Augusta National and The Masters. How did it become a tradition unlike any other? There is no easy answer to that question but I do think there are many lessons to be learned from this place. I have summarized my top 5 below:
Big Vision - Bobby Jones set out to build a golf course that had adventure and variety. He envisioned the ultimate golf course, one that would never be played the same way twice. And he made that big vision a reality.


Perseverance – The Masters wasn't always iconic. It wasn't even always called The Masters and it almost failed a number of times, but Augusta National persevered. It went from bankruptcy to a level of resources that no other golf facility in the world enjoys.


Innovate – With all its past success, it would be easy to get comfortable and adopt a philosophy of "if it isn't broke don't fix it." Au contraire! The course is said to be one of the most renovated. Those tasked with running the club are constantly measuring, assessing, and planning for the next year…and the next and the next. It is apparent they do not accept status quo.


Create A Great Experience (yes, I borrowed a Gibson core value here) – Other than Disney, I have never visited a place where I was made to feel more welcome. These folks are not arrogant, far from it. They are grateful and appreciative for every patron and interested party.


Never Ever Take Success For Granted – Augusta National is the crème de la crème, the best of the best, the most elite…I could go on. One thing is for sure, they do not take that for granted. I once had a band director tell me "you are only as good as your last performance." I get the sense that Augusta National lives by this standard and seeks to create a first-class experience each and every year.


What's The Risk?
Perhaps William Shakespeare said it best: "Be not afraid of greatness. Some are born great, some achieve greatness, and others have greatness thrust upon them."
Bobby Jones wasn't afraid of greatness. Those that have carried on the traditions of Augusta National may have had greatness thrust upon them, but they are dead serious about remaining great and it is evident in everything they do.
Iconic experiences and great organizations don't just happen by chance. And seeking to understand these massively successful organizations and experiences may help us all achieve our own level of greatness.
There's no doubt in my mind that The Masters lives up to their tagline – "a tradition unlike any other." How about you, how true is your tagline?
This content was written and shared by guest blogger, Brad Serf.
Brad is a principal at Gibson with responsibility for providing risk management and insurance services to business clients. He specializes in identifying business, strategic, and hazard risk exposures. Brad consults with clients to develop and implement strategies to effectively and efficiently grow their business.