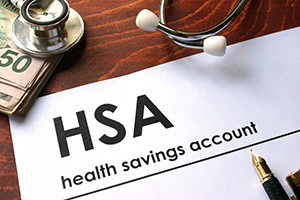 On April 26, 2018, the Internal Revenue Service (IRS) announced yet another modification to the annual limitation on deductions for contributions to Health Savings Accounts (HSA).
For 2018, taxpayers may treat $6,900 as the annual limitation on the deduction for family coverage under a HDHP pursuant to section 223(b)(2)(B) of the Internal Revenue Code. This update is reflected in IRS Revenue Procedure 2018-27.
Originally, $6,900 was the amount set by the IRS in Rev. Proc. 2017-37, announced in 2017, effective for 2018 calendar year. A change in the inflation adjustment calculations for 2018 under the Tax Cuts and Jobs Act, reduced the maximum family deductible to $6,850.
Stakeholders informed the Treasury Department and the IRS of the following issues associated with the HSA contribution reduction:
Implementing the $50 reduction to the limitation on deductions would impose numerous unanticipated administrative and financial burdens. Specifically, noted were individuals with family coverage who have already made the maximum HSA contribution while many others have made annual salary reduction elections for HSA contributions through their employers' cafeteria plans.
Modifying the various systems to reflect the change and distributing the $50 excess contribution would cost significantly greater than any tax benefit associated with an unreduced HSA contribution - and in some instances may exceed $50.
Section 223(g)(1), which requires annual inflation adjustments for HSAs to be published by June 1 of the preceding calendar year.
In response to these concerns, the Treasury Department and the IRS have determined it is in the best interest of sound and efficient tax administration to allow taxpayers to treat the $6,900 annual limitation originally published in Rev. Proc. 2017-37 as the 2018 inflation adjusted limitation on HSA contributions for eligible individuals with family coverage under an HDHP.