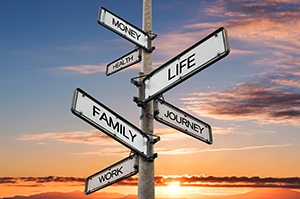 Global Employee Health & Fitness Month (GEHFM) is an international observance of health and fitness in the workplace. Implementing and promoting health and wellbeing is not just an investment in employees, it benefits employers as well. To improve your organizational wellbeing & employee wellbeing, your workplace wellbeing program should focus on the whole person. Based on the book Wellbeing: The Five Essential Elements, the following should be considered when looking at employee health:
CULTURE
Create a culture that embraces wellbeing. Culture is a way of life for a group of people - the general behaviors, beliefs, and values they accept. They are passed along by communication and imitation.
To create your desired workplace culture, you should start to consider what the current culture is, what you want it to be, and if your leaders are a help or a hindrance. Ask yourself:
Does health and safety commitment start at the top?
Are sufficient resources allocated?
Are health and safety goals on the managerial dashboard?
How has morale been lately?
What are the relationships like between management and employees?
Do managers and supervisors walk the walk?
Are your employees happy? Are they engaged?
Use this information to craft a plan. This will not be a 1 or 2-person project. It must include multiple people from various work groups. Don't expect immediate change; be prepared for it to occur slowly. Achieving organizational and employee wellbeing is an ongoing effort.
COMMUNICATION
Communication is key to an effective wellbeing program. Your employees must know about the programs and understand how they can benefit. The following five strategies can help you achieve your goals:
Have a well-planned, long-term program that can be clearly explained.
Know the composition of your workforce and tailor messages to special segments within it.
Use appropriate methods to communicate the message.
Emphasize that workplace wellbeing is all-inclusive.
Provide an opportunity for employees to have a hand in developing workplace wellbeing programs.
In honor of GEHFM, take some time to review your organization's wellbeing efforts. Does your work environment support overall wellbeing? Are you effectively communicating how you support employee health? Are your wellbeing programs valued by your employees? The answers to these questions can help define what changes may be needed to a healthy workplace.