Today we're sharing insight from guest blogger Ron Kitchens, Chief Executive Officer at Southwest Michigan First. We hope you enjoy Ron's wisdom and perspective.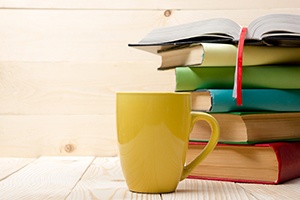 We can all agree that reading changes lives for the better. Isn't that why we encourage our children to read instead of playing video games? No one would ever say that a person is completely wasting their time by spending an evening at home with a good book. But if everyone knows that reading is transformative, why then are there so few readers these days?
To bridge this gap, the country's leading companies are starting programs that encourage their teams to better themselves through reading. The retail giant Zappos, for example, has an enormous library filled with books for employees to borrow or even keep. While seminars, conventions, and training courses are all critical to professional development, they have one downside: they are expensive. Depending on your budget, reading may be a great supplement to that additional learning or an inexpensive alternative.
But simply handing out books and hoping for the best may not be enough. Instead, an organization-wide initiative is often useful to keep everyone accountable. When it comes time to discuss the book as a group, nobody wants to be that person hiding in the back of the room who hasn't done the reading. Depending on your team's size and the content of the book, this discussion may be divided into individual departments, or all together.
For Warby Parker, a leading eyeglass retailer, a book club began organically when employees just started trading texts with each other after working hours. This practice bloomed into a weekly company-wide initiative in which each team member selects their own books to share with the team. Every week on a rotating basis, one person leads a meeting explaining what they were able to draw from their text. Even though not everyone reads the same book at the same time, by merely providing an opportunity for analysis and conversation, Warby Parker allows for the team to synthesize what they have learned and decide how to apply it to their work going forward.
At Southwest Michigan First, our book club convenes every two months. As this organization's leader, I hand-select each text to build our core values. We gather in the boardroom to share our thoughts and talk about how we can use the book to improve our practices. Over time, we have established a reading list of all previous book club books and each title on the list helps solidify our team's culture. On each new team member's first day, they are given a copy of each book on the list and asked to complete their reading within their first year. That way, when they finish, everyone on the team can be on the "same page" if James Collins' Good to Great ever comes up in a meeting. (You may be surprised how often this happens!)
But which books should you invest in? Which books will invigorate your team? Depending on the needs and vision of your organization, the options are limitless. First, think about outcome—what do you want your team to get out of the experience? To ignite creativity, you may choose a fiction novel that will jumpstart the imagination. If your goal is to spur leadership development, you have a wealth of rich nonfiction books written by top experts to choose from. And if your team is pressed for time, don't overlook case studies and other valuable articles that you may run across on a daily basis.


What's The Risk?
Whichever texts you choose, you really can't go wrong—simply reading together will allow you to cultivate discussion, fortify relationships between departments, and build a shared knowledge base. And who knows? Maybe the next text your team reads for your book club will re-awaken the reader, or leader, within each of them!
Always Forward.
— Ron
Action: To get you started, here are three recent titles the Southwest Michigan First team has taken on:
Essentialism by Greg McKeown
The Power of Who by Bob Beaudine
Herding Tigers by Todd Henry
This content was written and shared by guest blogger, Ron Kitchens.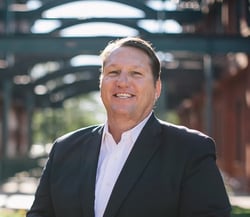 Ron's focus is to lift up leaders by accelerating their impact, influence and well-being in career, family and community.
Ron is the senior partner and chief executive officer of Southwest Michigan First, an economic consulting firm, which has grown 20% annually under his leadership. In addition, Ron leads Consultant Connect, is the publisher of 269 MAGAZINE™, board member of Impact Athletic, chairman of the Kalamazoo Institute of Arts and a Trustee of Western Michigan University.
Ron is the founder of the leadership conference Catalyst University and the co-founder of NEXT, an invitation-only leadership symposium for global economic development leaders.
Ron and his teams have been extensively featured in over 100 national and international media outlets including The Wall Street Journal, Fast Company, CBS, NBC, Fox, USA Today, Forbes, Fortune, The Economist and National Public Radio.
Southwest Michigan First is recognized as one of the Top 5 Best Places to Work in America by Outside Magazine, as well as a National Best & Brightest Company.
Ron is author/co-author of 3 books, including the bestseller Community Capitalism, and speaks globally on leadership, creating thriving multi-generational teams and community capitalism. He blogs and podcasts at ronkitchens.com and can be found on Twitter @ronkitchens.