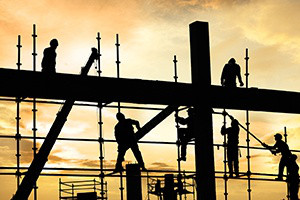 Protecting your employees against falls is one of the most important things you can do to ensure their safety. Year after year falls from elevation are the leading cause of death in construction, with fall protection continually being ranked first on the list of OSHA's most frequently cited violations. You can help put a stop to these accidents by educating your employees on fall hazards and proper safety measures - not only during the National Safety Stand-Down, but throughout the entire year.


Training
Falls can be prevented when workers understand how to properly identify fall hazards, how to minimize them, and how to set up and use their fall protection equipment. OSHA mandates that employers provide a fall protection training program to all workers who may be exposed to fall hazards, not just new hires. Training should provide in-depth educational sessions on regulations, potential hazards, equipment selection, and instruction on how to use the equipment correctly. In order to be most effective, classroom instruction should be combined with hands-on training that mimics actual work conditions so your employees can apply what they've learned.


Resources
With proper training and precautions, it is possible to drastically reduce fatalities and injuries caused by falls. With so many individuals and organizations committed to that vital end goal, a wide variety of materials are available to help ensure your workplace is up-to-date and your employees trained on the latest fall protection safety information.
Fall protection should be a critical element of your workplace safety efforts. Be sure your employees have only the best in fall protection training – it could end up saving their lives.