Flashback Friday: Attitude and effort is still what it is all about. Give this popular 2018 blog a read. Are you being open minded and giving your best effort?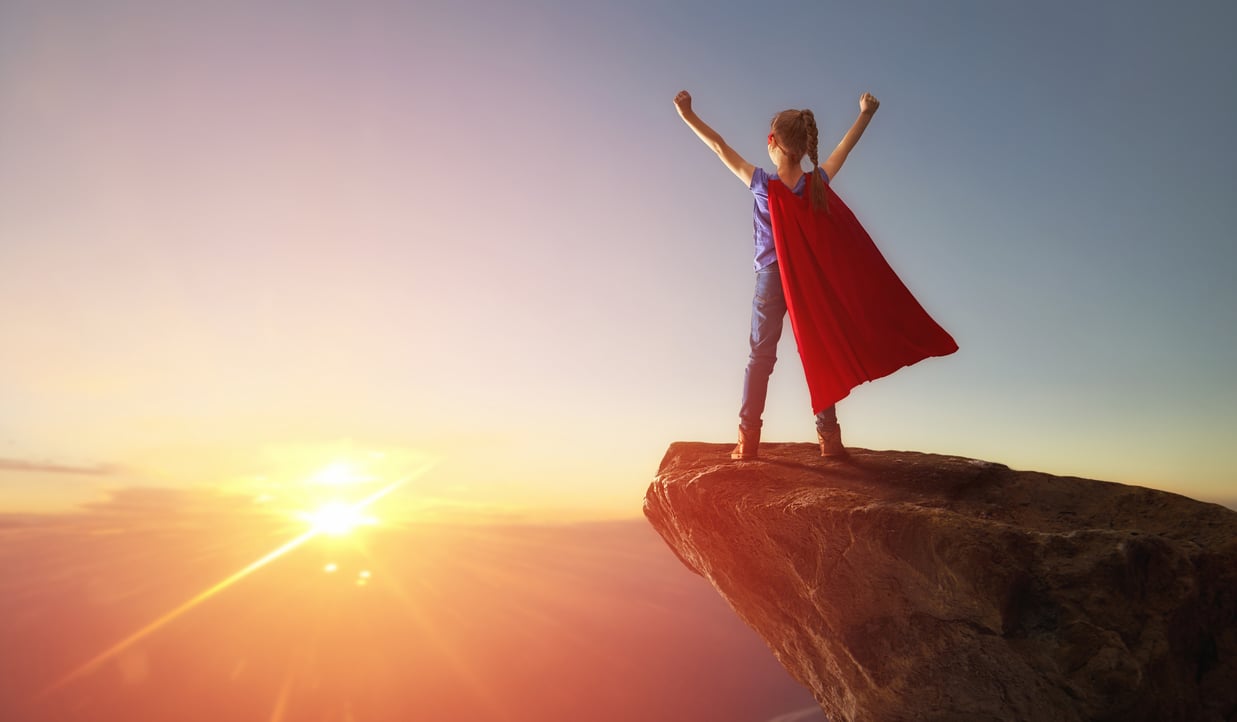 About a year into my tenure at Gibson, I was named to the Leadership Team and responsible for our revenue and growth in a "Chief Growth Officer" role. Not only was I new to Gibson, I previously had no technical knowledge or career experience in two of our three business units. Before my first major meeting with our group, I was already hearing the whispers about this newly created role and my (lack of) qualifications to be in it.
Preparing for my address as the newly minted CGO, I channeled being a participant in similar groups in the past when a new leader was introduced. I recalled inspiring introductions and some real clunkers.
This helped me realize that much of the angst was due to their unfamiliarity with me. Being unknown to many in our organization was more frightening than being known and disliked. When in doubt, human nature causes us to create our own version of the truth. And for many of us, our minds tend to piece together the most dreaded scenarios, the worst assumptions, and doubtful speculation.
I filled most of those eighteen PowerPoint slides with clarity on where we needed to go, why we had to go there, my expectations of them, and what they could expect from me.
I didn't think of it this way at the time, but I spelled out my personal values that day. They had been forged over the years from high school sports, leadership roles in my college fraternity, and nearly a decade of work experience. I remember telling our group that if they exhibited these characteristics, they would enjoy a long and rewarding career at Gibson. I don't care what color their hair is, where they go to church, if they go to church, or who their significant other is. We don't have to be friends, or even like each other. We are professionals and that's what I expect of them. To be a pro. Nothing more. Nothing less.
Reflecting now on the list of expectations, I realize that not much has changed. These are still the things that matter to me in all my relationships, business and personal:
Integrity

Attitude & Effort
Results
Integrity
Doing the right thing never goes out of style. Acting with integrity in all that we do is a basic requirement. I put my whole self into all that I do. Does this mean I, or anyone, is perfect? No, far from it. I've reacted poorly over the years to things that didn't go my way. I wish I could take back the harsh words I've sometimes uttered during emotional conversations. I've extended grace to others and hope they'll do the same for me.
What isn't tolerable is loose ethical standards. I can't accept those willing to lie, cheat, or steal their way to success. Manipulators acting behind the scenes on impure motives are nearly as bad. Respect confidentiality. Never act inappropriately toward any of our colleagues. If something bad does happen, don't hide it. Own it and make amends.


Attitude & Effort
Figure out how to make something happen without being stuck on all the reasons it won't. Dare to dream a little bigger by losing the self-imposed glass ceiling. Be open minded to new ideas. Point out what needs fixing and accompany that with ideas for fixing it. Move fast and therefore accept that mistakes will happen. That's okay. By moving fast, there is time to recover. Speed and action count! Always give your best effort. Take the initiative to improve. Control what you can control.


Results
Ultimately our clients hire us for the impact we provide. They expect results from us. They deserve a great experience. Deliver on our purpose, helping them protect what matters most.
With integrity being a given, attitude and effort is what it's all about. It's a simple formula really, yet so effective. Do things the right way, never compromising in this area. Approach everything with a positive, growth-oriented mindset and give it your best effort. Somehow the results always follow.


From Me
Just like that opening meeting years ago, I want people to know what they will get from me.
I will always give my best effort. I will not "mail it in". And I won't ask anything of you that I'm not willing to do myself.
I have the greatest job in the world! I'm a high energy person and passionate about what I'm doing. I may come across as entrenched in my position, but I always want what is best for our organization. Convince me. Give me your input, ideas, feedback, and direction, no matter how much it hurts. Help me. And then once we decide, be all in!
I am action-oriented and optimistic. We will make decisions, try new things, and not dwell on our failures. I don't like making the same mistake again and again but moving fast means less than perfect. We will learn as we go and become better for it.
I'm fully committed. I think "long term". I won't take shortcuts. I feel a responsibility to Gibson, and to our people, to ensure we remain relevant for the long haul. I also have a strong sense of duty to those who have come before me and built this great foundation for us.
Admittedly, my approach caused a shift in the culture of our group. Not everyone wanted to put in the necessary effort to be great and moved on. Others no longer found a receptive audience for the toxic negativity and took their talents elsewhere. And a select few chose the wrong way when it counted the most and were asked to leave. But through it all, we got better. We raised the bar. And you know what? The results followed.


What's The Risk?
A can-do attitude combined with one's best effort is an unbeatable human combination. These people are inspiring to be around. They're respected, even if not liked. They're fun and attractive. They get second, third, and fourth chances. They build lasting relationships and achieve long term results. In short, attitude and effort are everything! And the best part? They're 100% in your control.