Today we're sharing insight from guest blogger Jason Meyer, President/CEO of Passages, Inc. We hope you enjoy Jason's wisdom and perspective.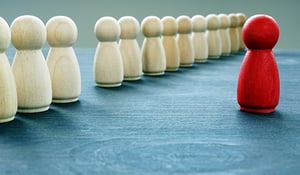 We've all had that boss, supervisor, or co-worker we looked up to and wanted to strive to be one day. We've also had the opposite experience – a leader we were sure we'd never be like if we had his or her position.
Now as we lead others, have you ever taken the time to pause to think how you are a different kind of leader? Have you ever taken a minute to take a look in the mirror to see if you are the leader that you never wanted to become? Do you want to become that different kind of leader?
As we lead others, let's take time to look in the mirror. Are we the kind of leader we always said we would never be?
To be a different kind of leader it takes commitment. It takes a willingness to be vulnerable. It requires us to check egos at the door and to be very humble. It requires LISTENING to the people we lead. Most importantly, if you get nothing else out of this blog post, being a different leader is not rocket science; it is much like the golden rule - leading others as you would like to be led.
In this world of constant overload of information coming at you from every direction, we all tend to overcomplicate things. We fill our lives with text messages, social media, chaos-filled schedules, material things, debt, drama, and keeping up with neighbors.
Leadership in the workplace is no different. We let meetings, emails, reports, and other distractions we can't control prevent us from connecting with our team, mission, networks, and things we can control. We can control how we lead others and remember how we would want to be led.
To change, we need to start small. First of all, remember to put your attitude in the right place. A positive attitude is always necessary. We need to find ways to fight negative attitude creep, as it is detrimental to being a different kind of leader. Attitude is my biggest challenge in remaining a different kind of leader that I need to address on a regular basis with myself.
Second, make a commitment to do one thing every day to be a different kind of leader. Write it down and cross it off your to do list to stay accountable. For example, ask your staff how their weekend was, fill the paper trays in the copy machine, take the trash out, walk the floor of your office building or facility, or stroll down the street to connect with other business owners.
Third, and most important, remember to treat the people you lead as you would want to be treated (Do you see the theme here? Have you gotten that secret? Remember it is not rocket science.)
These little changes will lead to bigger changes such as: making an effort to know the name of EVERYONE who works for you, becoming a servant leader in your approach to all you do each and every day, leading others you supervise and lead to become servant leaders, and ultimately become an organization or business that is full of servant leaders.

What's The Risk?
You can always do nothing but what's the reward in that? Being a different leader can become a way of life if you let it and can lead to a very fulfilling career.
This content was written and shared by Jason Meyer.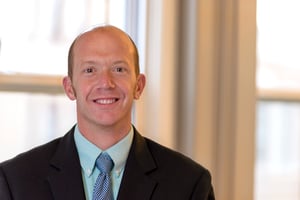 Jason Meyer is the President/CEO of Passages, Inc. in Columbia City IN, and has held this position since August 2013. Through Meyer's leadership Passages has transitioned to their new Creative Learning Center day program and closed their sheltered workshop. Meyer puts a strong focus on servant leadership throughout the organization and is a strong believer that being engaged with your staff and individuals served, active listening, follow through and being active in your community are the keys to success. Meyer believes that a strong character is one of the many keys to being a successful leader. Also, a work-life balance is critical for ongoing success and sanity.
Meyer currently serves on the 1102 Task Force in Indiana chaired by Lt. Governor Suzanne Crouch, is a member of the Arc of Indiana Board of Directors, Chair of ICEArc (The Indiana Conference of Executives of the Arc), and a member of the Membership Committee for the Arc of Indiana, serves on the INARF Board of Directors, INARF Membership Development Committee as Co-Chair, Ability IN Board of Directors-Treasurer, and United Way of Whitley County Board of Directors-Treasurer. Prior to Passages, Meyer worked for Pathfinder Services, Inc. in Huntington, IN for eight years. Meyer lives in Fort Wayne, IN with his wife and three children.
Connect with Jason via LinkedIn. Connect with Passages via their website, Facebook, and Instagram.