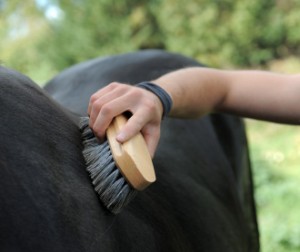 Over the summer, I joined the Indiana chapter of Young President's Organization (YPO). It's been great for sharing ideas and experiences with the 80 or so other members.
A few weeks ago I attended the annual chapter retreat, held this year at Purdue University. We had a private dinner with former Indiana Governor and current Purdue President Mitch Daniels. The athletic director talked about the business behind NCAA sports. And head men's basketball coach Matt Painter spent an hour walking us through the life of a "D1" coach, the recruiting process and pressure to perform in big time athletics.
Coach Painter shared stories of recruits won and lost. I was impressed by his candor and willingness to be vulnerable with our group. In particular, his insights into motivating his players really spoke to me
Coach Painter related to our group of Presidents and CEOs that, probably much like us, he is in the business of recruiting for talent. You try to understand the difference between someone who is troubled vs. someone who got in trouble. And each kid, or employee in our case, comes to you with a different background, a different understanding of right and wrong, work ethic, and the list goes on.
As with most coaches and leaders, Matt Painter has a strong personality. I doubt there is anyone on his team that questions who is in charge. He has certain non-negotiables, but beyond that realizes that in order to get the very best out of each player he has to customize his approach. He accepts two key things:
His players are different and can't all be handled in the same way.
It is his responsibility as the coach to modify his approach for each one.
This reminded me of several of my bosses over the years, who in a private moment used exactly the same analogy in describing salespeople. I think you could apply this to all types of "talent" in your organization.
They're like prized thoroughbred race horses. They're completely finicky. This one likes to eat its oats all alone. That one wants its hair brushed from right to left. Now I can just run them through the same grooming line – doing it my way – but if that keeps them from the perfect focus I need for their very best race, what have I gained?
While I'm pretty sure I'm going to hear about this race horse analogy (from my "horses"!!!), it is kind of fitting. How about at your shop, is it your way or the highway?
What's The Risk

The risk is mistaking authority with leadership. Too often as leaders we don't keep our eyes on the ultimate prize. As Coach Painter told our group, he is expected to win and also to do it the right way. As such, he expects his kids to make their grades, be good citizens, and stay out of trouble. Did I mention he has to win? He's found that by handling each kid in the unique manner best suited to their needs, he has achieved the greatest success.
This really isn't much different than your job or mine. So while you can put the entire onus on your team to meld to you and your style, ultimately you are responsible for the results. A little effort to understand their individual needs and switch up your approach – without sacrificing your non-negotiables – can go a long way in bringing out their best. And when that happens, you'll likely be at your best too!
So go ahead already and brush from right to left if that's what they want.