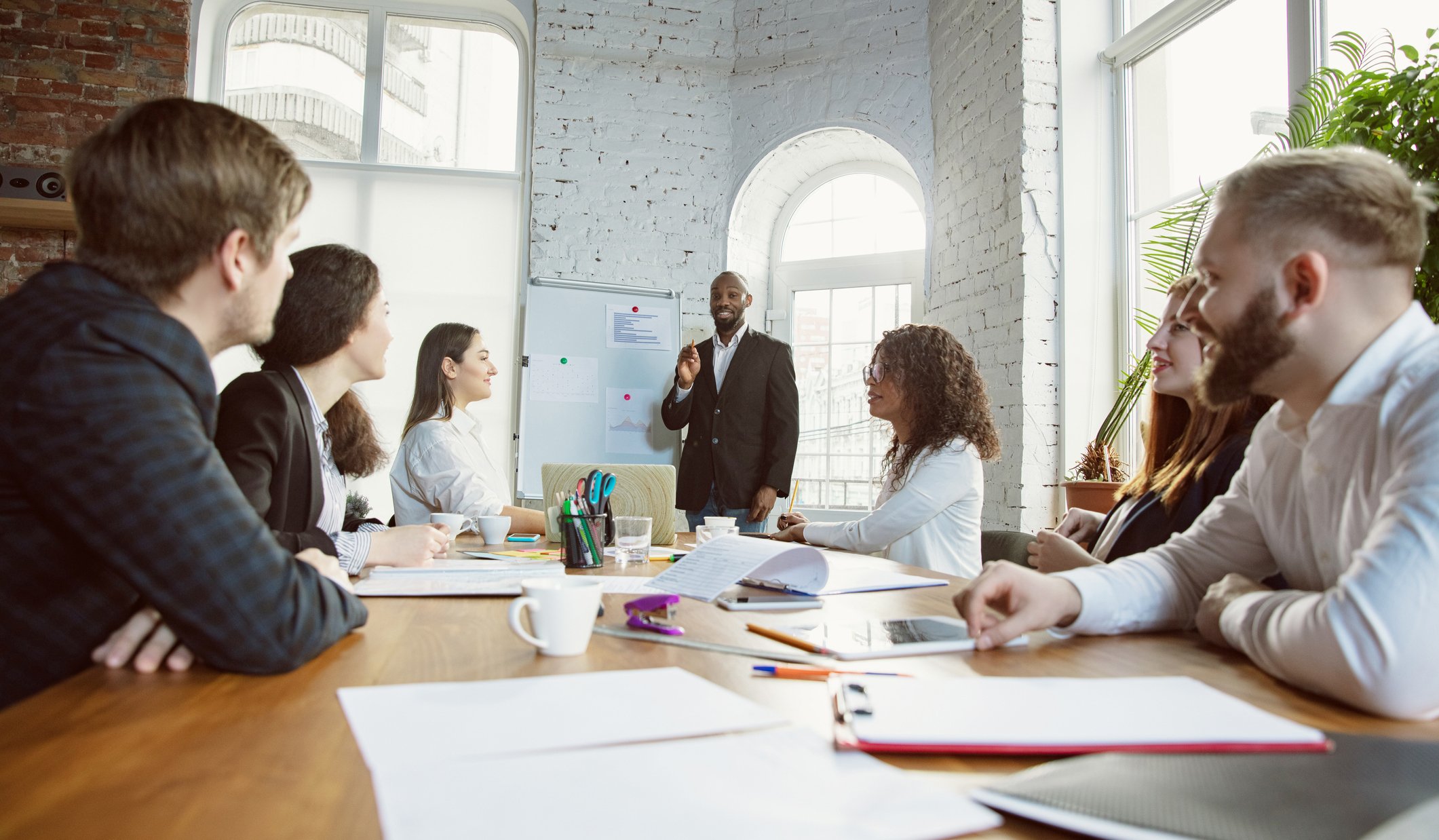 Is it possible for every single person at your company to be a leader? The short answer is yes, of course. But, not all companies nurture this type of work environment.
When someone talks about a natural-born leader, they are generally referring to people who have an innate disposition to act. In other words, someone who "gets the job done." But many companies overlook the fact that everyone has the capacity to lead. Being a leader doesn't mean you're always first, always best, always on top, or always right. It just means that you're someone who has a propensity toward action. Leaders are people who are compelled to act.
How can you draw out a desire for action in every single person in your workforce? It's simple: give everyone opportunities to lead. When each person is given a chance to act, to decide, to collaborate, and, ultimately, to own their positions – they will thrive, and so will your company.
By understanding that everyone in your workforce has the capacity to lead, you will be able to give employees exactly what they need from you: the chance to truly become experts of their own jobs.
You can start creating a culture of leadership by setting expectations and building an environment that nurtures and rewards the propensity for action. Get started right away by implementing the six main ways to flood your workforce with leaders.


1. Make sure you're giving every employee opportunities to lead.
The most important thing you can do to nurture leadership through every level of your company is to give all employees opportunities to lead. If you find yourself relying on the same individuals to carry out new, important, or innovative tasks – pause. Consider dispersing these tasks to others to give them a chance to learn and grow. The only way to strengthen skills and character is to step outside of our comfort zones and take on something new or different. Give everyone the tools, support, and time it takes to figure things out – and a soft landing if they happen to fail. When you empower people to lead, you are invoking their inner desire to grow and achieve.


2. Flatten your corporate hierarchy structure.
Take a look at your corporate hierarchy structure. If it's filled with endless layers of middle managers, you may want to think about how that affects both your employees and your customers. A corporate structure with too many layers can make employees feel resentful, powerless, and afraid to share their views for fear of talking out of turn. You want to make sure all employees feel empowered to speak up, share their expertise, and act without too many barriers. After all, their expertise, or capacity to become an expert in their position, is precisely why you hired them.

Flat hierarchies are the preferred management choice for some of the world's most innovative and successful companies including: Microsoft, Google, Amazon, and Meta. If it's good for the hundreds of thousands of employees they have, it may be good for your company as well. (By the way, if you run a manufacturing company and think a flattened structure can't work for your workplace, think again – the best example I know of is the fantastic story of Ricardo Semler's turnaround of the manufacturing plants of Semco. He set out to commit to trusting his employees 100% and the results were fantastic.)


3. Empower people to make important decisions that affect their job.
Trusting employees to make decisions speeds up processes and leads to better, faster service for customers. Ultimately, once your workforce feels they are respected, they will be more loyal and more likely to search for ways to improve both their own performance and the company. Researchers found that employees who are empowered to act as entrepreneurs to make their own decisions are more satisfied and improve their job performance.


4. Don't penalize competent employees by giving them more work.
Don't let the way your company allocates work lead your employees to think that "no good deed goes unpunished." Excelling in a certain area shouldn't always mean more work for an employee. Too often doing the most work on the front end of a project means being assigned even more work later on, or being assigned more work than others on a team. This approach to the division of labor rewards mediocrity and places undue pressure on competent workers. Have the courage to eliminate mediocrity. Keeping a low performer on your team for the sake of having the position filled might not make the best sense. When great employees in your company see mediocrity is tolerated, it shows them that hard work is not something your company values.



5. Expect community leadership from all of your employees.
At Blackbird Philanthropy Advisors, where I serve as Managing Director, we work with corporate executives to show them a path to turning all their employees into community leaders. Most executives we work with do this because they believe passionately in supporting community initiatives and want to make the world a better place. But there are other benefits – by inviting your workforce to do good and presenting opportunities for them to engage as leaders throughout their community, you will also increase their loyalty to your company. One SurePayroll study showed that there's a 28% reduction in absenteeism in companies with strong engagement compared to those that do not.

Set up group volunteer days, institute a paid Volunteer Time Off policy, and introduce your employees to opportunities to share their expertise and passions with community organizations. In return, they'll reinforce their job skills, expand their network, and show more passion on the clock as well.

6. Search for evidence of action throughout the hiring process.
Don't wait until someone begins their job to find out if they are ready to lead in any position they accept. Begin setting the expectation of leadership behavior at the very start of the hiring process. Add leadership and action elements to your job description and search candidate resumes for action-oriented accomplishments. During the hiring process, consider using behavioral-based interview methods which require candidates to share real examples of times they have leapt into action or went above and beyond in their prior positions.