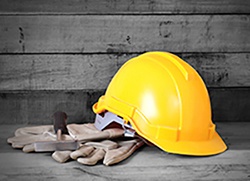 As a contractor, do you need professional liability coverage? Many assume the answer is no, and respond with reasons such as:
We don't have any professional engineers, licensed design professionals, or architects on staff and we don't stamp any prints, we don't need professional liability coverage…
Because we don't stamp or sign off on any design of structure work we don't have any direct legal responsibility for it…
Our umbrella policy will respond in the event that a claim not covered by other insurance policies fails to respond to a legal allegation…
But in reality, many contractors are facing exposure to professional liability risks, especially as the traditional project delivery model of design-bid-build is evolving to make design responsibilities more fragmented, blurring the lines of responsibility between contractors and design firms. And too often contractors are unprotected from the nontraditional risks that come with these changes.
Consider the following examples:s
The contractor's website advertises the company as design-builders or construction managers. This may constitute a higher degree of expertise on their part.
A contractor hires out the "stamping" of plans, but they could still be held vicariously liable if they hire an incompetent design professional.
Field changes are made by a contractor and are not signed off by a design professional, which adds additional liability back on the contractor if this activity leads to a loss down the road.
A contractor is relying on a manufacturer warranty but finds the manufacturer out of business at the time of loss. This could also happen with a design professional. They could be out of business or their limits severely reduced by other claims.
A standard umbrella policy will not cover professional acts. A contractor is facing design allegations, but no bodily injury or property damage has occurred. Their general liability/umbrella policies are not triggered, leaving them without funds for defense against the design allegations.
Today, contractors are being drawn into the earliest stages of the development cycle to capture their insights and experiences. Even if you are a general contractor or trade contractor, your "consultative advice" on constructability, sequencing, and scheduling can be considered professional services and create liability exposures for the firm that fall outside the scope of coverage found in a commercial general liability policy. As a result, the number of contractors purchasing professional liability coverage has increased dramatically over the last 5 years.
Any professional who gives bad advice causing a hardship could have a professional liability exposure. And mistakes happen every day. Ideas and concepts don't always go as planned. Even if you are correct, a client may think you are wrong. Professional liability coverage is a secret weapon – it will likely pay your legal fees, indemnify the 3rd party, and hopefully right your wrong. And don't forget about reputation risk - even if you have done nothing wrong, you still need to respond and you will incur defense costs.
You may not be worried about design flaws, but if your responsibility goes beyond construction to design delegation, project design or construction management, you should consider adding professional liability to your current risk management program. To help you further identify if you need professional liability insurance, take our Professional & Design Liability Quiz.