Today we're sharing insight from guest blogger Dr. Jerry Thacker, Superintendent for Penn-Harris-Madison School Corporation. We hope you enjoy his wisdom and perspective.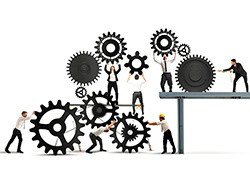 All high performing organizations will have leaders who exhibit passion, have a plan, and use teamwork. These leaders have a vision, set goals and monitor them, hire talented people, and invest in developing them. The principles I will share are used in the Penn-Harris-Madison School Corporation and can be adapted to any organization.
Leadership
The first and highest principle is leadership. As author John Maxwell wrote, "Everything rises and falls on leadership." In every aspect of the Penn-Harris-Madison School Corporation where there is continuous excellence, there is excellent leadership. As a leader, it is imperative that you have developed a philosophy and you articulate it to your stakeholders. Your philosophy will influence every decision you make.


Vision
All effective leaders need to have a vision of what must be accomplished. The vision becomes the energy behind every initiative and every effort. The vision sustains you in challenging times and influences every decision you make. PHM's Vision of Excellence encompasses excellence in everything associated with the school corporation. The Vision is shared with stakeholders and articulated continuously. A vision must be powerful, simple, and memorable so it can be internalized inside and outside the organization. The message must set the standard high to be competitive in our global society.


Safe Climate
Leaders must create a safe work environment which is physically and psychologically safe for employees and associates. The climate should be free of bias, harassment, bullying, etc. Fear should be eliminated from the workplace. Organizations need to create an environment consistent with Maslow's Hierarchy of Needs so employees can focus on self-actualization. Leaders must be role models for establishing a positive climate. Leaders must be optimistic and maintain and project a positive attitude.


Results
Leaders must maintain their focus. Strong leaders focus on their vision, mission, and goals. They are vision keepers and they help others to become vision keepers. The legendary management expert W. Edwards Deming said that the leader must create a constancy of purpose for improvement. Accomplishing goals is imperative and one should never confuse activity with achievement.


Professional Development
Professional development is the key to ongoing improvement in an organization. In this competitive global marketplace, every person must grow every year throughout his/her career. To develop elite performers, the leader must establish a growth mindset which emphasizes that intelligence can be developed. Then, according to Dr. Carol Dweck, author of Mindset, this philosophy lends itself to embracing challenges, persisting despite obstacles, and seeing effort as a path to mastery and success. Colleagues should learn from useful feedback and be inspired by others' success.
Outstanding leaders are seen as multipliers of talent. In her book, Multipliers, author Liz Wiseman states that multipliers attract talented people and use them at their highest point of contribution. Multipliers create an environment that stretches people and requires their best thinking and work. Multipliers invest in the success of other people and give them ownership for results. The best leaders make everyone smarter.
W. Edwards Deming advocated focusing on continuous improvement and instituting training on the job. It is a value add to invest in ongoing professional development. Training that is relevant, focused, and supported by feedback will result in a very high implementation rate and higher performing employees.


Value And Celebrate Diversity
Great organizations value and celebrate diversity. Diversity makes for a stronger, richer environment. It is imperative everyone is treated with dignity and respect. When diversity is embraced, it becomes a strength. When diversity is resisted, it becomes a weakness. Embrace diversity!


Customer Service
High performing organizations provide exemplary customer service. It must be positive, helpful, and build relationships. Customer service should exude friendliness, politeness, attentiveness, and a goal-oriented focus. Emphasis on customer service should include internal and external customers. High performing organizations create great ambassadors.


Marketing Positive Images
In an era of more and more competition for customers and recognition, it is essential that leaders and other personnel market positive images. Employees should speak with pride about products, services, and accomplishments of their organizations. Victories and awards should be publicly celebrated. Great organizations embrace a belief that "When one of wins, we all win." This philosophy gives everyone permission to go for the gold, win awards, and achieve excellence.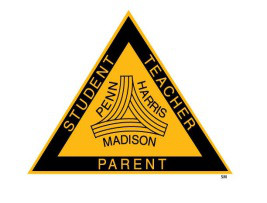 Promoting positive public relations should be a high priority for everyone in the organization. To build trust and support, it is vital to the integrity of the organization that leaders be honest, tell the truth, and never mislead or misrepresent. Just accomplish great things and then tell people about it!
Marketing includes the use of symbols. The symbols help to create an organizational culture. They represent a clear, powerful message of importance and remind us of our beliefs, loyalties, and accomplishments. Our major symbol in Penn-Harris-Madison is the Triangle of Success.


Partnerships
Becoming one of the highest performing school districts in the state did not happen by chance, it happened by design. The excellence in the Penn-Harris-Madison School Corporation is directly related to our Triangle of Success. The Triangle connects the students, teachers, and parents and has resulted in an award-winning school district. It is a partnership that creates a synergy that focuses on ongoing teamwork to achieve at the highest of levels. The Triangle also expands parent involvement to include community involvement.
Our Triangle of Success includes you! Thank you for being part of our Triangle!


What's The Risk?
If we do not create a vision of excellence, we will never achieve it.
If we fail to create a safe climate, we will not self-actualize.
If we fail to develop our people, we will never be great.
If we fail to embrace diversity, we will lose talent and synergy.
If we fail to provide exemplary customer service, customers will choose other options.
If we fail to market positive images, we will become unknown and irrelevant.
If we fail to lead, we cannot compete.
This content was written and shared by guest blogger, Dr. Jerry Thacker.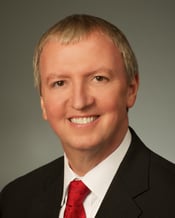 Dr. Jerry Thacker, Superintendent of Schools, began his career in education as a teacher in the Penn-Harris-Madison School Corporation. Having filled a variety of leadership roles at districts across Indiana and Michigan, in July 2006 he returned to the P-H-M schools to serve as superintendent. Under Dr. Thacker's leadership, the district – with 10,700 students in 15 schools – became an "A"-rated district by the Indiana Department of Education and students are achieving success at the highest levels in the district's history.
Dr. Thacker was named the 2012 Indiana Superintendent of the Year and the 2013 Outstanding Educator by the Indiana Association of Public School Superintendents. In 2014, he received from Governor Mike Pence a Sagamore of the Wabash, Indiana's highest award. In 2012, Dr. Thacker received the Alumnus of the Year award from Bethel College and in 2015, he received the Distinguished Alumni Award from Indiana University South Bend.
Dr. Thacker received his doctorate from Andrews University in Berrien Springs, Michigan; a master's in elementary education from Indiana University South Bend; and a bachelor of science in elementary education from Bethel College.
Connect with Dr. Thacker on LinkedIn. Connect with Penn-Harris-Madison School Corporation on Facebook, Twitter, or visit their website.