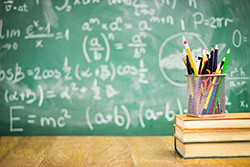 A school's primary function is to educate children. That sounds easy enough, but in practice, it requires a complexity of operations few organizations can match. Schools prepare and serve food, maintain play equipment and athletic facilities, welcome the public to sporting events and shows, provide basic mental and physical health care. And they do all this while caring for children and teenagers.
Along with this complexity comes greater safety hazards that can hinder students' ability to focus and your staff's ability to provide a high quality educational experience. It's important to get a handle on those hazards to create a safe learning and working environment. But with all that schools do, it may feel tough to get started or like something will slip through the cracks.
To help you build a safe and secure environment for students, teachers, parents, and the community, we've prepared a template for conducting a preliminary school safety review.
In this resource you'll find a checklist to help you review the safety precautions your school currently has in place and to identify areas that may need improvement.
Though not all-inclusive, this list is a great starting point to help you create a safety audit personalized to your school.
Ready to review your school's facilities and take meaningful steps toward improved safety? Download our new resource: Preliminary School Safety Review.