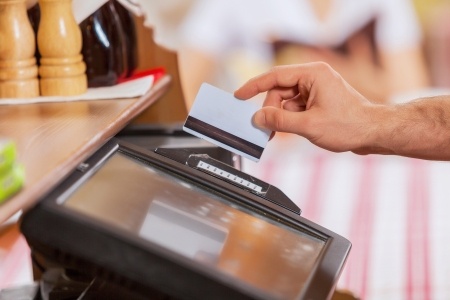 Mega retailer Target revealed last month the unauthorized access of its customers' credit card data to hackers. Approximately 40 million credit and debit card accounts may have been adversely impacted by this breach. This is not the first time hackers have illegally accessed credit card information, and it won't be the last.
What should you do if you become a victim of identity theft, specifically the wrongful access of credit card information?
Periodically check your credit card statement online to verify that the charges are correct. If you believe a hacker has gained unauthorized access, or if you are unsure about a charge, contact your credit card company immediately.
Federal law stipulates that a consumer can order a free copy of his or her credit report every 12 months from each of the three nationwide credit-reporting agencies (Equifax, Experian, and TransUnion). If you discover information on your credit report from a fraudulent transaction, you should request that the credit-reporting agency immediately delete information from your credit report file.
You can add a fraud alert to your credit report from any of the three credit reporting agencies to help protect your credit information. A fraud alert can make it more difficult for a criminal to get credit in your name since it instructs creditors to follow certain protocols to protect you. Note that you need to contact only one of the three agencies. As soon as that agency processes your fraud alert, it will notify the other two agencies, which will then place the same alert into your file.
To take it a step further, you can also contact one of the credit reporting agencies about placing a security freeze on your credit report to prevent a credit-reporting agency from releasing credit information without your explicit authorization.
Creditors should be contacted if bills don't arrive on time. A missing credit card bill could mean an identity thief has taken over the credit card account and changed the billing address to cover his or her tracks.
All old financial documents, including bank statements and credit card bills, should be shredded to reduce the exposure of what is called "dumpster diving."