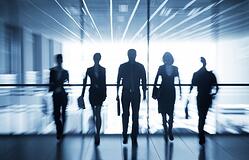 Publicly-traded, privately-held and not-for-profit organizations must continuously be on the look-out for ways to minimize or eliminate risk. Consequently, they purchase commercial insurance policies to pass on all types of risks associated with running day-to-day business operations. While the typical commercial general liability insurance policy offers important coverage for businesses, it does not provide sufficient protection for corporate executives from the personal liability they face from their capacity as business leaders.
In addition to sharpening and formalizing their governance skills, there are a number of additional insurance coverages that companies can purchase to protect itself and those that serve in corporate leadership roles from risk. Here, we outline six of the most common types of insurance policies used to safeguard directors, officers, executives, and managers against personal liability and financial loss.
1. Directors & Officers Liability Insurance
Directors and Officers insurance (or D&O) is often thought only to apply to companies with publicly-traded stock; however, leaders of all types or organizations (and the entity itself) are susceptible to personal liability actions from a number of areas. Competitors have sued directors and officers on grounds of unfair trade practices, restraint of trade, and trade secret violations. Managers face a variety of other legal actions from creditors, customers, suppliers/vendors, and regulators. Another common misconception is that an umbrella liability policy will provide cover for these exposures. It's important to keep in mind that umbrella (whether personal or commercial) and commercial general liability policies respond to bodily injury and property damage. They do not respond to allegations of mismanagement, failure to perform, or the previously mentioned items that cause economic or financial injury. D&O coverage can provide a means of protection for manager's personal liability and the entity's obligations to indemnify its key managers for the cost of investigations and legal defense as well as settlements offered or judgments awarded for claims.
2. Employment Practices Liability Insurance
These days, companies are more likely to experience an employment practices liability (EPL) claim than a property claim, with the U.S. Equal Employment Opportunities Commission reporting nearly 100,000 charges in 2013, one of the highest years yet.
Both large and small companies should consider purchasing employment practices liability insurance. This type of coverage protects the organization and its executives from a variety of claims brought by current employees, former employees, applicants, and in some cases independent contractors. These claims may arise from allegations such as harassment, discrimination, retaliation, failure to hire or promote employees, hostile work environment, and wrongful termination. These policies also typically respond to charges brought by the EEOC.
Employee-related claims can be financially draining. Liability coverage for employment practices covers the cost of investigations and legal defense as well as settlements offered or judgments awarded for claims.
3. Fiduciary Liability Insurance
The Employee Retirement Income Security Act of 1974 (ERISA) substantially increased the liabilities of corporate executives acting as fiduciaries. Under the provisions of ERISA, directors, officers, executives, and managers of entities sponsoring health and welfare plans can be held personally responsible for losses that impact the plans. Such plans include pensions, 401(k) plans, profit-sharing, ESOPs, and other employee benefit plans. Fiduciary liability insurance protects executives and companies against potential claims from current or former plan participants that are based on violations of the ERISA statute, allegations of mismanagement, and misappropriation of plan funds.
Similar to D&O and EPL this coverage can shield corporate and personal assets by covering the cost of investigations and legal defense as well as settlements offered or judgments awarded for claims, and allowing the organization and its plan trustees to operate with peace of mind.
4. Business Crime Insurance
Employee and criminal theft, forgery, and other attempts to defraud can be devastating to a business. Business owners and managers are often surprised to learn that many crimes are not covered under standard commercial property insurance policies. Unfortunately, embezzlement is increasingly common amongst small- and medium-size businesses and particularly non-profits often because formal controls are not in place to prevent theft, or because managers may exceedingly trust employees. Check tampering and fraudulent billings also rank high among small business fraud schemes. In addition, a growing risk is cyber crime or dishonest acts perpetrated via the Internet or by penetrating private computer networks.
Business crime insurance can be a valuable part of a company's risk management program. Many of today's crime policies provide a comprehensive offering of coverages such as:
Employee theft through embezzlement of funds or property
Forgery or alteration of checks or other negotiable instruments
Robbery and safe burglary
Computer fraud
Credit card and wire transfer fraud
Theft of customer's property by your employee
5. Key Executive Life Insurance
Key employee insurance or key man insurance protects companies from financial loss in the event an employee who is of particular strategic value to the business dies. This person may be a founder or partner who is strongly identified with the organization's success, or a top salesperson or business development manager who brings in a significant share of the company's revenues.
The death of this individual could cause the company to lose a considerable amount of income in a short time frame. Key executive life insurance protects companies by providing compensation to help the organization survive and rebuild during times of transition. This type of life insurance can also be a critical element in a business' perpetuation plan.
6. Disability Insurance for Executives
A disability can not only jeopardize an executive's financial well-being - it can also be detrimental to the company's health. Disability insurance provides companies and executives with protection in the event a key executive becomes disabled and can no longer perform his or her duties.
Disability policies can be purchased along with key person coverage. This ensures the company has the resources to pay for personnel replacement expenses to cover the disabled person's responsibilities without placing a financial burden on the company. The policy also pays for rehabilitation costs.
In most cases, a company's personnel are its most valuable assets. Ensuring that your company has the right risk management strategy and insurance policies in place to protect not just the company itself but your top talent as well can go a long way towards protecting the company when disaster strikes.