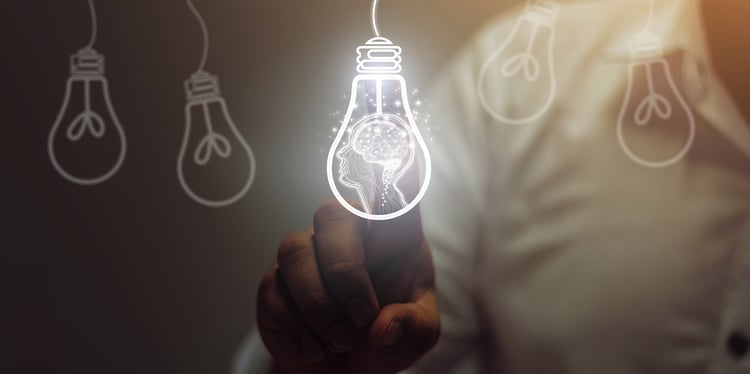 One of the most meaningful things I've learned – and been able to refine for myself over the past few years – is the value of spending most of my time doing things that align with my unique abilities.
Dan Sullivan, founder of Strategic Coach, writes that unique abilities are "the essence of what we love to do, and also do best." They are the ways we "naturally strive" as they call attention to what "motivates and fulfills us" as humans.
Author Pat Lencioni, after years of writing books on leadership and team dynamics, created an assessment tool called Working Genius. Similar to the thinking behind Sullivan's Unique Ability, Lencioni's assessment is for understanding our "God-given gifts… the things that [we're] great at and love doing."
"Ideally we should spend as much time as possible doing those things," commented Lencioni in a recent Chief Executive article.
He and his team condense genius into six types:
Wonder – you see the possibility of greater potential.
Invention – you create original and novel solutions.
Discernment – you intuitively and instinctively evaluate ideas.
Galvanizing – you rally and inspire others to take action.
Enablement – you provide encouragement and assistance for a project.
Tenacity – you push ideas to completion and achieve results.
What comes to mind when we think of having or being genius? Our minds probably go to someone like Elon Musk or Bill Gates. For Lencioni, we all have some genius in us. And it's often underappreciated.
That's because many people downplay or don't acknowledge what they do really well, especially if they get a lot of joy from doing it. They don't see it as a genius because it's so ingrained in them.
When we get to play in our areas of unique ability, we are energized and get tremendous satisfaction. This makes us highly productive and ultimately very engaged. However, being out of position can lead to a lot of guilt and judgment in workplace teams where the right people aren't spending enough of their time in the right seats.
Rather than utilize an assessment, Sullivan offers these tips for uncovering your unique ability. Create a simple list of the activities at work and in your day-to-day life that can be described this way:
You love to do it everywhere, not just in business.
It shines in many different situations and opportunities.
It's "factory installed" and you've been doing it since childhood.
It comes so naturally you might not think it's all that special.
Other people count on you for these special talents.
You can get better and better at this your whole life, and still find it fascinating.
I've found great value in doing both: using an assessment to help categorize and label my unique abilities while comparing those against a list of the things I do well and really enjoy. Creating a list showed me the consistent themes running through my favorite types of work. And assessments have helped me more clearly and concisely articulate my areas of working genius to colleagues.
Just as importantly, I'm able to understand and communicate the areas where I'll struggle. I know going into a team project that certain portions are energy killers for me. So, I volunteer to take on the things I know bring me more joy. Likewise, when I'm unable to spend all my time fully "in the zone," I know in advance I'll need to secure help in certain areas and plan accordingly.
Taking it one step further, imagine if entire teams knew the unique abilities of each member? They would better understand each of their roles and place their people in the best position to succeed. Through intentional work, teams can bring balance in areas of genius for which they are underrepresented. This has transformative potential on their productivity and long-term engagement.
In place of the upside when teams are well represented, Lencioni also cautions about the risks involved when they're lacking in one of the six geniuses:
Wonder – Teams will often fail to identify serious problems or take advantage of major opportunities.
Invention – Teams may keep relying on the same product or service or idea, hoping that it will somehow work "this time."
Discernment – Teams may experience high rates of failure in new products, services, or initiatives, wondering why they don't notice problems or issues before launching those initiatives.
Galvanizing – Teams will often fail to act on ideas or initiatives that once seemed so promising and wonder why less-innovative competitors are experiencing more success than they are.
Enablement – Teams can experience a lack of enthusiasm and camaraderie, leaving programs and projects to wilt or wither and leaving team members to feel frustrated and isolated.
Tenacity – Teams find that their collective energy and focus diminishes as soon as an endeavor loses its novelty, and people move on to the next shiny object or emergency.
Reflecting on the above, its clearer to me now why certain projects or teams I've been a part of have failed. We may have had the right people, but not always working from their seat of genius.
As Lencioni tells Chief Executive, "We all should be aware of what feeds us, what we're naturally good at—and also what drains us. We should try to minimize that. Nobody should be doing a job where they spend a lot of their time in one of their working frustrations. That's a recipe for their burnout, for failure for the team and for them as a person."
Likewise, when all the members of your team are taking advantage of their unique abilities and staying out of their working frustrations as much as possible, you'll be positioned for a truly special run together! And that's… genius.