Today we're sharing insight from guest blogger Chris Mills, Chief Operating Officer/Partner at ML Talent Strategies. We hope you enjoy Chris' wisdom and perspective.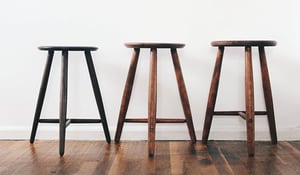 We think of business strategy as a three-legged stool. Each leg is distinct, yet all three legs must be integrated effectively to grow a dynamic, value-based enterprise.
Business Plan: The first leg is your business plan which entails knowing where you want to take your business in the next 3, 5, 10 years. The plan typically includes strong sales and operational strategies.
Financial Plan: The second leg is your financial plan, which helps you pay for your business plan. The important action to take here is to understand where you get the cash to fuel business growth.
Talent Plan: Business leaders typically have a handle on these first two legs but often fail to strategize, plan, and effectively implement the third leg, the Talent Plan. The Talent plan is there to ensure you can implement your business plan.


Great companies have great TalentDNATM.
This DNA is at the root of companies who succeed through their people.


Let's explore what the four components of your successful TalentDNA are: Organizational Clarity, Talent Attraction, Talent Development, and Talent Engagement.

Organizational Clarity
A strong Talent Plan requires the alignment of all team members and leaders with the organization's core values and focus. Your core focus consists of the organizations purpose and niche. To have strong organizational clarity means that employees know, understand, and make decisions based on the company's value and purpose. This can be accomplished through a strong focus on mapping people processes to each core value. Having a strong communication rhythm around this is critical to success and drives clarity amongst leaders and team members.

Talent Attraction
Having the right people, talent, and seats takes discipline. Discipline of having a strong employer brand that leverages the strengths of the organization. A focus on hiring right the first time allows an organization to grow their people and the business.
It is critical to understand the long-term strategy and goals of the business to ensure that there is a workforce hiring plan in place. That plan is not just about numbers. Leaders must understand what future skills are needed and hire to meet those needs.

Talent Development
The reality is that the skills and knowledge of your team members must grow for the business to grow. To accomplish this, leaders must communicate what success in the role looks like. Team members need to know what competencies, behaviors, and outcomes are expected of them.
An efficient and effective welcoming and onboarding of new team members is vital to driving performance and engagement quickly. In addition, a business needs to continue to evolve the skills of its team members. Providing skills and leadership training is required by both the business and team members.

Talent Engagement
Discretionary effort is at the core of a highly engaged team. A high-performing organization knows how to measure engagement and takes action on the feedback that it receives from their team members. Team members and job seekers are looking for meaningful work so it is imperative that you can tie what they do each day to the purpose of the organization. Driving up a sense of pride in the organization results in strong retention of talent. The best form of recruitment is retention so you should spend just as much time and energy here as you do on Talent Attraction.
For leaders and team members to be successful, they must have
Meaningful work
Clear expectations for performance
Professional & personal development
Career progression
Meaningful relationship with the company and their manager
With all that said, great companies have great TalentDNA™.
TalentDNA™ is at the root of companies who succeed through people. By aligning Organizational Clarity, Talent Attraction, Talent Development, and Talent Engagement strategies with the overall business strategy; TalentDNA™ grows and strengthens, ensuring you having the right people with the right skills, abilities, and attitudes, at the right time to grow your business with confidence.

What's The Risk?
Businesses cannot grow if all three legs of the stool are not in place. Without their teams moving in aligned directions, businesses will lose time, energy, and money on strategies and actions that do not deliver growth. Organizations must embrace their people/talent strategy to drive change and to charge forward to accomplishing their goals. These cannot happen without people. Leaders must understand that people are their most impactful and important source of strategic advantage. Business strategy will not happen without them.
This content was written and shared by Chris Mills.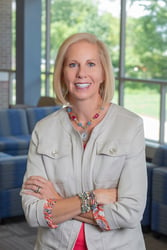 Chris is an innovative, service-oriented leader with 27 years of experience across multiple industries including manufacturing, healthcare, business to business service, energy, and consumer products.
She believes that through effective talent strategies, Human Resource leaders can have a larger impact on the organization outside of the traditional HR scope. That's why she enjoys coaching leaders to achieve their best self and drive organizational performance by helping them develop goals and strategies to ensure talent is the engine for growth.
Connect with Chris via LinkedIn. Connect with ML Talent Strategies via their website, LinkedIn, Twitter, and Facebook.