Today we're sharing insight from guest blogger, Craig Sroda, author of YOU in the SWEET SPOT and Intentional Living. We hope you enjoy Craig's wisdom and perspective.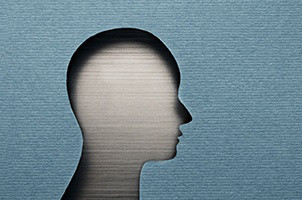 The best gift you can give yourself or someone else is the gift of self-awareness. It is pretty much a fact that the highest predictor of success both personally and professionally is knowing your strengths and weaknesses. Being self-aware can be a secret advantage if you can get there. Most people don't realize that being self-aware can advance them in their career, in their relationships, and in their home life.
I first learned of the concept of being self-aware when I read the book Emotional Intelligence. It complimented my belief that focusing on your strengths vs. your weaknesses is the best thing you can do for you. In life, very few people like to talk about their weaknesses – let alone strive to be self-aware so they know how they are being perceived and treating other people. Being self-aware allows you to recognize what you do best, where your strengths are AND allows you to understand and accept your weaknesses.
I've been working with my family, friends and co-workers on understanding their strengths and natural wiring so they can be the best they can be. I feel this accelerates being the best version of the individual in every capacity. Once you understand your strengths, you can work on self-regulation which is the next step of improving you. There are many ways to get the process started but you must be open to the understanding that you have weaknesses! You need to be aware of your weaknesses and make sure they are covered but not the focus of what you do.
"You will be happier in all aspects of life – the more you are self-aware of YOU!!!"

What's The Risk?
Without self-awareness we struggle to recognize what it is we do best as well as to acknowledge and accept our weaknesses. It can unfortunately lead us to showing disrespect to others, especially those closest to us. Take action to get more self-aware so you understand you, treat others with respect, and stay in your happy zone more than ever!
Ask 3 people to be brutally honest with you – about you – in the next 2 weeks. This is a hard one, don't ask for what you want to hear, ask them to tell you the truth and something you need to know about you – to improve you.
Ask your spouse or best friend how you have disrespected them in the past 2 years. This will provide clues on what you need to be sensitive to.
Take the Strengths Finders 2.0 Assessment. Here is the book, and here is

the site for the assessment

- this will tell you your 5 natural strengths that don't change.
Read the book Emotional Intelligence. This will help you with self-awareness and self-regulation.
Good luck with getting to know you to the next level!!!
This content was written and shared by guest blogger, Craig Sroda.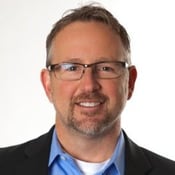 Craig is the author of YOU in the SWEET SPOT and Intentional Living. He is the former CEO and founder of Pinnacle of Indiana. Craig also serves as a life planner – helping others live intentionally. Craig writes a regular blog with the goal of creating insightful, relevant content that business leaders can put to use in their personal and professional lives. Visit craigsroda.com to read his blogs and learn more!