Today we're sharing insight from guest blogger, Nancy Owsianowski, Founder of RoundTable Consulting, LLC. We hope you enjoy Nancy's wisdom and perspective.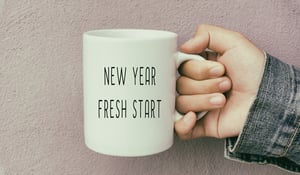 It's January. Time to open that brand new calendar and think about goals, dreams, and the potential of the year ahead. With the new year, we get a fresh start and the chance for a new perspective. After 2020 drew our collective attention to health-related topics we have a greater appreciation for good health and the significance of strong relationships. We want a healthier life and healthier organization.

Evaluate, Then Plan
Before we can resolve to make changes, we have to assess the present condition and choose the personal and professional goals we hope to accomplish as we build on the lessons from the year past.

Many of us have found ourselves working under very different conditions, with far less structure and much more uncertainty. Odds are that we've also spent more time alone in 2020, in a work group of one, connected virtually to an array of teams. And for better or worse, we've been more directly accountable for how we spend our time. (Has anyone else experienced the workday creeping into personal time?)

All this time on our own has given us an opportunity for reflection and—hopefully—some growth in self-awareness. The way we care for ourselves, our physical health, and stress management skills—or lack thereof—affect our productivity and our contribution to an overall healthy business.

When we evaluate organizational health we can turn to Patrick Lencioni's writings, which set some clear standards—easy to state, but not always equally easy to implement.


Set The Goal
A healthy organization has a distinctly healthy culture that permeates the whole. Leaders are humble and unified in their beliefs and purpose, driven by a compelling mission; their communication is clear, open, and honest, rather than secretive or ambiguous. The resulting culture becomes one characterized by positivity, appreciation, and respect, where learning is a constant. It takes individuals with healthy attitudes, priorities, actions, and habits to form the foundation of a healthy organization.

In a perfect world, traits like these would come naturally. But for most of us, we have some learning to do to gain and maintain the type of healthy attitude that drives the progress of our workplace. Let's look at what we learned in 2020 and use those insights to build a healthier 2021.


Cultivate Self-Awareness
Creating a healthy culture, one that's built on trust and productive relationships, depends on a foundation of emotional intelligence and self-awareness, cultivated through practical steps:
Observe your habits and energy flow to identify the time of day when your energy is at its peak. Work with your nature, not against it, as much as possible. Work from home may permit you to adjust your schedule to maximize your energy and, with that, your productivity.
As a leader, observe the effect of your attitude on those around you, especially those who report to you. You'll find that your team tends to mirror your attitude—for better or worse. This is your opportunity to set the tone. Be the exemplar of the habits you'd like your team to form.
Be open to change. If there's one thing we learned in the past year, it's that change happens and we need to be prepared to adapt. For an organization to have the flexibility to respond to change—to new and better ways of doing things—individuals must be similarly open to change.
Manage yourself. The ability to master emotions and control your temper smooths the way for easier conflict resolution and respectful dealings across the organization. Likewise, when you lower stress, sleep more, become cognizant of what you eat, and master methods to tame stress, you provide a model that sets the tone for the organization.
Practice empathy in your dealings with others. Listen well and work to see things from their point of view. Remote work doesn't look the same for everyone; be cognizant of the challenging conditions others may face that differ from your own.
Claim your strengths and honestly identify those areas where your have room for improvement. Admit mistakes and be willing to be human—perfectly imperfect. Trust enters a relationship at the point where individuals are vulnerable, and with trust, the foundation is prepared for a team to form.
Put The Power Of One To Work
An individual can have an impact on the health of an organization, whether or not you serve in a formal leadership role. The place to begin is with yourself, your team, and your circle of influence.
Daily decisions matter. From creating healthy boundaries between work and down time to stretching yourself to embrace change or adapting your schedule to make the most of the hours when you're most productive. When mind, body and spirit are sound, you're better equipped to contribute to the health and success of your organization.
This content was written and shared by guest blogger Nancy Owsianowski.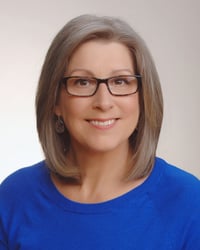 Nancy is a seasoned organizational effectiveness professional with more than 15 years of experience in facilitating, training, and coaching. Her straightforward yet insightful approach helps teams, individuals, and organizations realize their full, authentic potential to become both healthy and smart.
Her diverse experience with professional services, nonprofit, religious communities, manufacturing, and workforce management organizations allows her to address business challenges and develop solutions that drive change and provide positive results in a variety of industrial sectors. Nancy's expertise provides her clients with a custom experience based on a relationship of trust and transparency. She brings a systems thinking approach with a strong project management toolkit and an unwavering commitment to helping others identify an effective path toward their desired goal.
Nancy also leads South Bend's FemCity Collective. This local and online members-only community with local and online gatherings for women launching and growing businesses or growing careers within a corporate or institutional setting. FemCity blends education, mastermind methods, and connectivity to help women sharpen their skills and forge positive and life-long relationships with other women in the community.
Nancy makes her home in South Bend, Indiana, where she surrounds herself with her husband, a dog, and a cat (who thinks he's a dog!), two grown children living in the Michiana area, many extended family members, and friends who are like family. She maintains balance by taking time to travel and enjoy camping, yoga, walking, hiking, and meditation. Active in local and regional community efforts, Nancy serves on the Board of Directors of Women Business Owners of Michiana, is an ACE Certified Executive Coach, a PI Talent Optimization Partner, and a graduate of Leadership South Bend/Mishawaka Class #43.
Connect with Nancy via her website, LinkedIn, and Facebook.