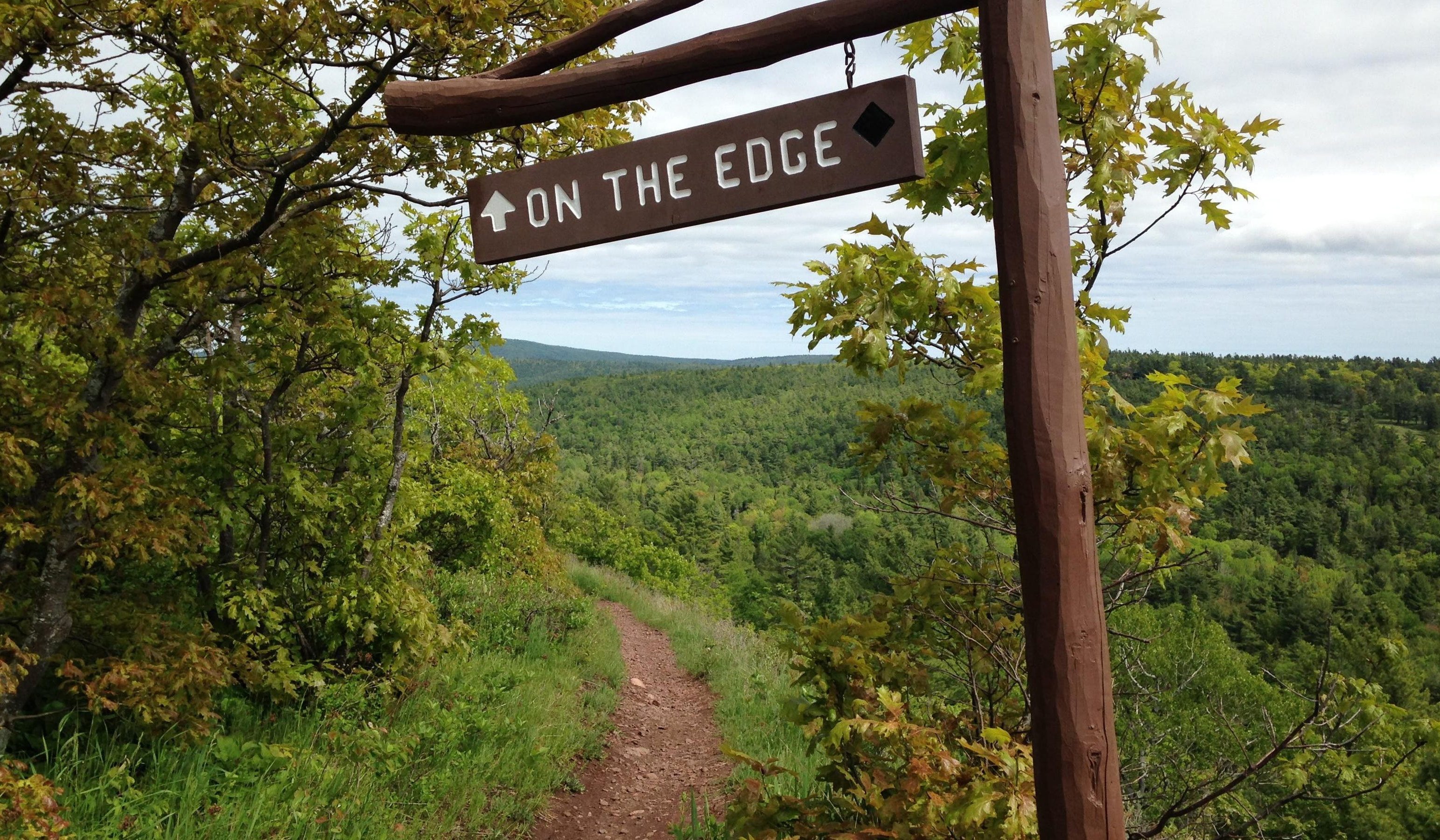 Have you ever felt you might be on the edge?
Like individuals, teams also find themselves on the edge. It can run the gamut between being in a precarious position, almost there, before the fragile bonds holding everyone together begin to break; to one of great excitement and pure joy, roaring down the hill together after the long climb up.
What separates those special teams – the kind, if we're lucky, we get to be a part of maybe three or four times in our life – from the more mundane, but solid experiences?
The special teams, the ones that go on a magical run together, have some common characteristics.
They're playing for something bigger than individual glory, as they create a legacy. Many members quietly sacrificing personal ego for team victory.
They've got talent. And they were carefully assembled over time with complementary skills.
They're Ideal Team Players:

Humble - without concern for their own status.
Hungry – always pursuing growth.
Smart – emotionally intelligent, exercising good judgment and intuition within the team.

You'll find they're extremely healthy, associating confrontation and conflict with love, holding one another accountable, all the while trusting, knowing they have each other's back.
They have a coach willing to make the tough calls for the good of the team, while maintaining an authentic spirit of fanness and support for the individual team members.
When you find yourself on one of these teams, count your blessings and keep contributing! You're likely on the edge of an amazing run. How long will it last? That all depends on how long you can keep cooking with the special sauce mentioned above.
If team health remains strong, the best coaches will continue to help each team member find and own their edge. The cumulative effect of practice and repetition, small victories and continual improvement, will create what Jim Collins refers to as the Flywheel Effect. And when that happens, watch out!
Far too often, teams aren't able to hold that magic together over the long haul. Team success breeds jealousy, humility fades. Personal agendas begin to carry equal or more weight than team goals. Team health slips as members become fearful of conflict. The coach no longer has the courage to hold everyone accountable, avoiding it all together. Trust erodes, and the best players move on. Or worse yet, they stay but in a much less hungry version than their past selves.
When was the last time you were on a winning team? Maybe it's the team you're on now. Or the one right before this one. You know, the one that got you the job you have now. Perhaps it was your 8th grade soccer team that won conference. Remember what that felt like, playing for each other?
Now, take inventory of your current team. What can you do to help them find their edge and own it? Everyone has a role to play for the good of the team: from the coach to the star player, the team member who makes everyone better in practice, and certainly unsung heroes like the team manager, ensuring everyone is hydrated and has a clean and pressed uniform. What is yours?
With hard work, sacrifice and the right players in the right roles, you might find your team…on the edge of glory. Just remember how you got there and hold it as long as you can!