Today we're sharing insight from guest blogger Ron Kitchens, Chief Executive Officer of the Southwest Michigan First Group of Companies. We hope you enjoy Ron's wisdom and perspective.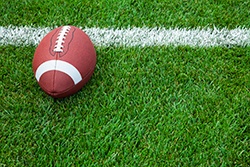 Creating open teamwork is the best way to encourage innovation. - Kay Koplovitz
I remember well the first time I recognized someone as being a great leader – not just an authority figure, but a true leader. That leader's name was Paul Skeans, my high school football coach. After a tough loss, Coach Skeans called the team together and apologized for his failure, as the leader, to prepare us for a win. He didn't blame the offense, the defense, the weather, the phase of the moon, or the wrong color of Gatorade. He just stood in the front of the room and said, "I am sorry, I failed you." The following week after a big win, he stood in that same locker room, praised the team, and thanked each player for allowing him to be part of our victory. The truth is, I cannot tell you who our opponents were or the final scores, but because of Coach Skeans, I learned that season what, as Jim Collins calls in his book Good to Great, a Level Five leader looks like.
Being a transparent, Level Five leader means taking responsibility when things don't go well and acknowledging each other genuinely for work well done. It can't be generic or forced, just to say you did it. It has to be authentic.
Here's another example: one of the things I love to read when I first crack the binding on a new book is the acknowledgements in the front or back. I may be one of the few people who read them, but it tells me a lot about the author. I love the sincere notes that say something like, "I want to thank my editor Maggie for going above and beyond, and making sure that I took a break long enough to eat during the last few months of this process. Thank you for your sage advice. This book is a better product because of you."
The note that says, "I'd like to thank the team at so and so…," and then lists 100 names, just doesn't do it for me. I assume that the author doesn't know who any of those people are – that it's just a note of obligation, not true appreciation. When I pay attention, I can always tell the kind of person whose work I want to read just by how heartfelt the acknowledgements are.
Aside from the publishing industry or athletic teams, Gallup has written extensively on the impact that an honest and specific thank you will have on engagement and team success within organizations. If you want to learn more about appreciation, recognition, and engagement, Gallup is a great source for further study.
What's The Risk?
The first step in creating a great team is having a leader that models the behaviors they want to encourage. Leaders that focus on, "I, me, my," get teams that focus on "I, me, my."
Instead, the goal for every organization should be to build a great team and win together, while acknowledging individuals as they rise and accelerate in their strengths.
Remember: the secret to creating this great team always lies with the leader.
Always Forward.
Ron
This content was written and shared by guest blogger, Ron Kitchens.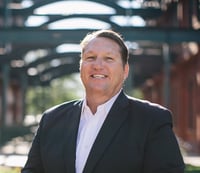 Ron Kitchens learned the power of a job at an early age and has endeavored to share this revelation in the best way that he knows how since — by creating jobs. With more than three decades of experience in economic development, Ron serves as chief executive officer of the Southwest Michigan First Group of Companies, an award-winning cluster of privately funded economic development advisors who act as the catalyst for economic growth in Southwest Michigan.

Ron is also a nationally sought-after speaker and best-selling author whose works include Community Capitalism: Lessons from Kalamazoo and Beyond. Ron publishes a weekly leadership blog and bi-monthly podcast, Always Forward, which can be found at www.ronkitchens.com and on iTunes. Connect with Ron on Twitter @ronkitchens.