Today we're sharing insight from guest blogger Brad Galin, Director of Human Resources for Portage Public Schools. We hope you enjoy Brad's wisdom and perspective.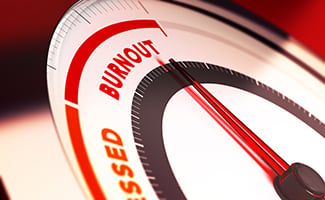 In my role as the HR Director for a public school district, I receive emails on a weekly basis with articles that detail how teachers nationwide are burning out at a higher rate than ever. The articles frequently cite the same reasons and propose solutions that often require things beyond the control of the districts.
The thing is, this trend is not just limited to teachers. A quick search for almost any profession paired with the word "burnout" in Google will yield countless articles about the historically unprecedented burnout problem in these fields. In addition to those I receive about education, common ones we see include physicians, truck drivers, and police officers.
Burnout has become less of an outlier and more of a feature in the modern American workplace.
Given the prevalence that burnout appears to have in society, maybe the problem isn't with the organizations we work for, the type of work being done, or the vocation specific reasons cited in this avalanche of articles. Perhaps it's our society and how we have chosen to define success, define failure, or even how we define burnout and the factors associated with it.
One of those recent articles suggested companies invest in technology that can help identify burnout and guide us in making changes to the workplace that can make a difference. I'm not ashamed to admit, I may have laughed out loud when reading this. Yes, technology is a great tool and can help with many tasks, but there is nothing better than an old fashioned conversation to help organizational leaders identify burnout. Having conversations does not require (nor should they encourage) the use of technology.
These conversations do not have to be structured to be effective. However, having a consistent approach can help leaders ensure the right questions are asked each time and that opportunities exist for all employees to provide input and express what is working and what isn't. Right now, there are four specific questions used by our organization's leaders:
What is working well?
Are there individuals who have been helpful to you whom I could recognize?
Do you have the resources you need to do your job?
Is there anything we could do better?
By having conversations with people and getting specific information, leaders in an organization can take steps to correct what needs to be corrected, recognize good work, and demonstrate that people can have an impact on making an organization a better place to work. This support and establishment of solid social connections within the workplace can help mitigate the feelings of burnout.


What's The Risk?
If the feelings of burnout build, then the risk of losing a valued person increases. While societal pressures are real, it is possible to create an environment where employees can be their genuine selves and have an influence on their workplace to make it better for everyone. It's not too hard to accomplish. Get out of your office and talk to people. You may find it even improves your own day and prevents burnout for you too!
This content was written and shared by guest blogger, Brad Galin.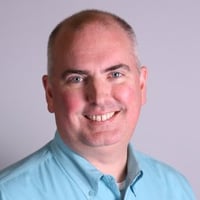 Spending much of his early life working in the theme park industry, first as a ride operator and later in public relations at Kings Island near Cincinnati, Ohio, Brad has had many unique and fun experiences since graduating from Indiana University with a dual degree in biology and environmental studies. Brad's HR experience began in policy development and training for Cincinnati-based International Theme Park Services and took him around the world to train including extended assignments in China, Mexico, and Brazil. Brad was instrumental in the opening of the Newport Aquarium where he hired and trained the guest service and operations staff. Following that, Brad was hired as the first HR professional for a family owned printing company and established their human resource practices from the ground up. Brad spent ten years as the Senior Director of Human Resources and Corporate Compliance Officer for Bloomington, Indiana based Stone Belt Arc, Inc., a non-profit organization with over 500 employees fulfilling its mission to prepare, empower, and support people with disabilities and their families throughout south central Indiana. After completing his MBA and moving to Michigan in 2013, Brad is fortunate to lead a talented HR team that support the 1200 employees and 8900 students at the Portage Public Schools as the Director of Human Resources and has now added his own "side gig" as the President and Principal Consultant with Allegro HR.
Staying involved with the larger HR community is important and Brad served for 10 years on the Indiana State Council of SHRM, is a member of the SHRM social media team and has volunteered time for many other local organizations.
Most importantly, Brad is kept well-grounded at home by his wife, Susanne, and their two children Jack (age 19) and Annie (age 14).