Today we're sharing insight from guest blogger Joe Calloway, author of "Keep It Simple," "Magnetic," and several other game-changing business books. We hope you enjoy Joe's wisdom and perspective.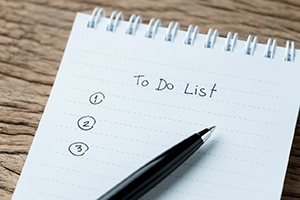 There are common threads woven through winning companies and top individual performers. There are also common threads woven through the mediocre and the struggling.
When I talk with people in companies that are not doing well, they will invariably tell me how complicated their business is, how different it is from other businesses, and that they "have a thousand things to do" each and every day.
But have a conversation with people who work with companies that are winning – that are market leaders who not only sustain but are growing their success – and they will talk about how "at the end of the day, this is really a pretty simple business." They say, "business is business" no matter what industry you're in. And, maybe most significant, they see themselves as having a handful of things to do each and every day – maybe three things – that are essential to their success. They know that if they do these few vitally important things with excellence and consistency, and continually improve their performance, they will win.
One of my favorite examples of this approach is a client, a trucking company. It's a business that, logistically, is like a giant jigsaw puzzle with a million moving pieces. And yet, they have decided to define their business in a very simple way, with only three essential things to do if they are to remain the market leader:
Pick it up when you said you would.
Deliver it when you said you would.
Deliver it intact and all there.
Boom. Simple. But NOT easy. In fact, it's incredibly challenging to do those three things better than their competition day in and day out. But simple. And that's the key.


What's The Risk?
If you make the choice to complicate your business, you likely lose. But if you make the choice to simplify your business, you increase your chances of winning. And if you can pass that simplicity on to your customers, you win BIG.
Look at disruptive companies. Uber and Lyft made getting a ride simpler. Amazon has made doing business with them (Prime) so simple that it's almost goofy. Netflix made it simpler and easier to see a movie. Google has simplified using the internet for us. The list goes on and on.
So, if you've got 1,000 things to do today. Good luck. Get busy. (It won't work).
This content was written and shared by guest blogger, Joe Calloway.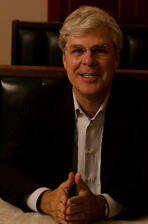 Joe Calloway is a business author, adviser, and speaker who helps business leaders improve performance, accelerate growth, and drive success. Joe is the author of several game-changing business books including Becoming A Category of One, Be The Best At What Matters Most, Magnetic, and his most recent, Keep It Simple. Joe's clients range from Coca Cola, Cadillac, and American Express to entrepreneurs, non-profits, and small business owners.
Connect with Joe on Twitter, Facebook, and LinkedIn. Visit his website and blog for more information.