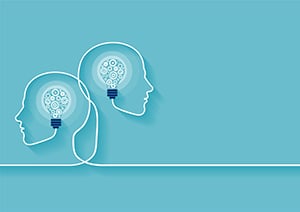 "The only thing you have power over is to get good at what you do. That's all there is; there ain't no more!" – Sally Field
Even after four decades of writing and speaking on excellence, Tom Peters continues his impassioned plea on training with an entire chapter devoted to it in his most recent book The Excellence Dividend. He makes the point that you don't achieve mastery during the game, while delivering the speech, or playing at the concert. Rather, "mastery is achieved only on the invisible preparation stage."
As a performer, training should be your highlight, leaving the main event as an afterthought. When you think about it, success has essentially been decided before you even step on to the field or stage.
Writes Peters, "I find it interesting that many people I come across think they would make a great writer, actor, executive coach, seminar speaker, or even leader with little or no investment in training. Odd how they don't feel the same about neurosurgery, instrumentation design, and dentistry."
Inside organizations, there has always been resistance to training – be it financial, the ability to deliver quality content, or finding time. But the stakes seem to be getting even higher for companies and workers alike.
In their book, Race Against The Machine, co-authors Erik Brynjolfsson and Andrew McAfee write, "The root of our problem is not that we're in a Great Recession or a Great Stagnation, but rather that we are in the early throes of a Great Restructuring. Our technologies are racing ahead, but our skills and organizations are lagging behind."
"The median worker is losing the race against the machine," adds Brynjolfsson and McAfee. Organizations should not and cannot let this happen.
Peters vigorously advocates that "your principal moral obligation as a leader" is to develop the skillsets – soft and hard – of every one of the people in your charge to the maximum extent of your abilities.
And with a not-so-subtle reminder that great training is also the "#1 mid to long-term profit maximization strategy!"
He even (partially) jokes that the "best reason to go bananas over training" is greed. Think about it. If training allowed capacity for growth without more headcount, what would the break-even point be? What would happen to your profitability if client retention improved even 1%? How about the impact of training on employee retention?
Don't have a budget? Peters says you can always scrounge up enough money to launch a beta version immediately. You can work overtime to improve it with the help of internal supporters. Make it better as you go along, but don't let perfection (or limited funding) keep you from starting.
Still not convinced your team needs it? He suggests stopping a random employee in the hall today and asking them if they can describe their development plan for the next 12 months. What would you hear? Right now, I know we'd fail this test at Gibson. But we are heading in the right direction, having moved a passionate high performing client service ace, Brittany "BK" Kirk, into a learning and development role.
I love Brittany's vision for training at Gibson:
If we are committed to delivering excellence to our clients, we must start with delivering excellence to our employees. Training can't be something we do just to check a box. We must cultivate a culture of learning where our people want to grow and are given endless opportunities to learn. And given the fast-paced, ever-changing, and complex environment we're all living in, continuous development is no longer a "nice to have." We have a responsibility to help our people become more than they've ever been before.
Somewhere in the distance, I think I just heard Tom Peters shout, "YESSSS!" I couldn't agree more with BK and I'm very excited about where she'll help us go.

What's The Risk?
Training is about the short and long game. Besides being able to make a case for the duty owed to your employees, it can have a massive impact on the bottom line. Great training produces more wins, better retention, and lower turnover. And it's more important now – in the Age of Digital Disruption – than ever before.
I found a classic Peters rant to wrap this up as only he can do:
It often seems to me that the attitude toward training gets labeled 'another damn cost item' or lamented by executives as something 'we have to do.' On the receiving end, given the half-assed attention to the training itself, the attitude is, 'How much of this shit do we have to go through?' Instead I imagine—and I think everyone should imagine— training as THE COOLEST THING EVER. The matchless opportunity to help people grow—and to help your organization achieve Excellence, which in turn can be translated into Ecstatic Clients— and, then, Ecstatic Shareholders.