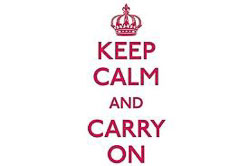 "A leader without a vision can't lead. And their followers will be lost. Therefore, effective leaders must have a clear vision, they need to be able to articulate that vision, and they need to engage and empower others to define and implement tactics and action plans to achieve the vision," says my friend and business coach Bruce Gobdel. Bruce had a long career at a national public accounting firm and now spends a lot of his time mentoring and coaching emerging leaders.
I couldn't agree more with Bruce. In 2011 our executive leadership team began the process of developing and clarifying our vision for the future at Gibson. We ultimately involved a number of key people – internally and externally – in this process to:
More fully vet and improve our ideas.
Include new strategies we had not considered.
Ensure that with a collaborative process we would have the greatest buy-in.
We sought input from our fellow owners. We asked our managers to consider and debate how we would implement the vision. We had our outside coaches and advisors poke holes in it. We rolled it out to the entire company in small groups and got their input. Along the way, the vision got better and clearer and a funny thing happened. It became our vision.
Bruce agrees. "It is difficult, if not impossible, in most businesses to impose a vision on a group. Thus, senior management, and ultimately all employees, should play a part in shaping the vision. By engaging and dialoguing with others in the organization the leader can learn a few things and clarify the vision even more," he added.
We spent the better part of a year constantly reinforcing and communicating the vision. In 2013 we even rolled out a Vision 2.0 with some minor pivots learned over the previous two years. I also now meet with every new hire at Gibson shortly after they begin. The session is an opportunity for me to cover our mission, vision, and core values.
While some leaders might say "I don't have the time for that" I will quickly say you can't afford not to. Our new team members comment on how meaningful it's been to them. I've gotten just as much out of it. Even with a lot of growth, alignment remains stronger than ever.
But what happens when, in spite of your best effort as a leader, some on your team are unable to see or grasp it?
This can be a huge challenge. It's easy for leaders to let frustration or doubt cloud their thoughts. After all, you've done the due diligence and research. You've sought perspective from outside mentors and leaders and engaged with your team as you moved forward. Yet some are unable or unwilling to keep up.
"Leaders without followers who embrace the vision are left to lead through fear and intimidation – not a pretty place be," said Bruce. "Remember that resistance to change really is 'I need more information'. If after all reasonable efforts some still do not get it, then they can not remain part of the team."
Wow. Strong words from Bruce. But he's right on all counts. Fear and intimidation won't work. And yet at some point you have to move forward. Sometimes that means moving on.
In order to maintain the confidence and resolve to forge ahead, it's so important that you've properly built your vision. Bruce added, "If the vision is frequently discussed and routinely used in decision making, there will be a growing expectation that the vision is the guiding force. Thus, future decisions will come more easily and the default will be 'What does our vision tell us?'"
What's The Risk?

The risk, as a leader, is that you let resistance to the vision force you off the path to organizational greatness. This manifests itself in so many forms – missed opportunities, doubt, thinking too small, top-down management, frustration, and passive opposition. The result is a lack of clarity, trust and engagement – a very slippery slope.

As my friend Mike Cahill, CEO of AWS Foundation in Ft. Wayne, Indiana, says, "I guess the bottom line is that leadership is about belief in a person or vision. Lack of faith and trust come from lack of truth. What I found during those moments of doubt was that digging for and sharing the truth, no matter how painful, allowed faith and trust to be created. Once a leader has the faith and trust of their team, it is amazing what happens."

A well-built and clearly defined vision constantly reinforced through words and actions, will give you the "truth" and thus the confidence to carry on. So brush it off, and get back to the business of leading. Your organization needs it!