Today we're sharing insight from guest blogger, Steve Gawronski, Founding Partner at Lachesis LLC. We hope you enjoy Steve's wisdom and perspective.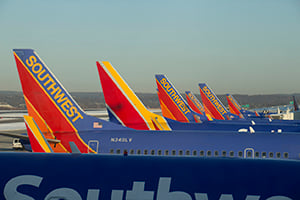 Earlier this year, the founder of Southwest Airlines, Herb Kelleher, passed away. Mr. Kelleher openly dismissed business strategy, often uttering his famous, sarcastic quote when questioned about Southwest's strategy: "We have a strategic plan. It is called doing things." Reading of his passing made me think of some recent conversations I have had with our clients about strategy, operations, and data analytics.
There seems to be an undercurrent of thinking that strategy is one thing and operational excellence is another. Our clients are very much focused on operations, as they should be. They see great merit in getting things done and driving initiatives towards completion. And this is all good and necessary and admirable. But in fact, strategy and operations are so closely interwoven that, in a well-run company, one does not exist without the other. There is no better example of this than Mr. Kelleher's own Southwest Airlines.
At its heart, strategy is about choosing to serve customers in a way that is unique, hard to copy, and valuable. Strategy is a very conscious and diligent process of identifying certain activities that deliver differentiated value to customers and then making sure the company executes on those activities at the highest level. Operational excellence is a critical part of executing strategy. But operational excellence itself is not strategy nor is it enough alone for a business to succeed. Because businesses have limited resources, they must be very strategic in how they utilize those resources. This means striving for operational excellence only on the activities that really matter.
To do so, companies must understand the different activities that are performed every day. At the simplest level, we can say that within a business there are orthodox activities and unorthodox activities. The orthodox activities are those the business must undertake just to be a business. For example, a business needs a payroll system, an accounting department, a break room for employees, etc. These things are necessary but create very little value with the customer. Executing these activities at the highest level is a waste of resources. For these orthodox activities, good is good enough.
The unorthodox activities are a different animal. These are the activities the customer truly values. These are the activities that must be top of mind for every employee and execution of these activities must be flawless. An operations failure on an unorthodox activity can result in upset customers, lost business, and a general degradation of the company's brand. For these unorthodox activities, operational excellence is not only warranted, it is necessary for the business to survive.
Despite Mr. Kelleher's public indifference towards strategic thinking in favor of just "doing things," he was a brilliant strategist. He chose to compete in the cut-throat airline industry in a very strategic way and he built his operations around that strategy. His decisions to build a fleet consisting only of Boeing 737s, to offer one class of travel, to offer no advanced seat selection, to use a point-to-point route structure, and to partner with his labor force were not accidental nor were they a by-product of "just doing things." He understood what differentiated him from his competitors and he invested heavily into those activities. Operational excellence was a component of his strategy, but it was focused on certain key activities and it was strategic in nature. Had he not clearly defined his strategy before rolling out his operational objectives it is doubtful Southwest Airlines would be around today.
The last piece of the puzzle is to tie operations with strategy through data analytics. The results of an implemented strategy must somehow be measured to assess its effectiveness and to identify when and where corrective action needs to occur. Many aspects of strategy manifest themselves through operations which can be measured quantitatively. These quantitative measures provide business leaders with important insights, but they also have limitations. They are very good at acting as a scoreboard to tell you how you performed but they provide an incomplete picture as to why the score is what it is.
The more difficult challenge is collecting data around the qualitative impacts of a strategy. How do you measure aspects of strategy that call for "the best people in the airline industry" or "industry leading customer service and hospitality"? The activities around these statements are at the core of Southwest Airline's strategy and, therefore, its operations. Although more difficult, metrics can be created around the qualitative elements of strategy as well. The key is to tie these metrics to activities rather than results. While it may be hard to quantify hospitality, it is possible to measure how many passengers are known by their first name or how many passengers engaged in a conversation with a flight attendant on each flight. These qualitative activities are the backbone of an important part of Southwest's strategy and they drive critical operating processes. Therefore, they must be measured and managed.
Reflecting on recent engagements with our clients, I find that we are working with them to identify where their operations and strategy are so interrelated that they must coexist. We build consensus that strategy is an ongoing, constantly evolving discipline and as we make progress in these areas, things move forward. Key activities are identified, initiatives are launched, metrics are defined, data is analyzed, and an iterative process of managing, measuring, and redefining strategy occurs. This is when the magic happens and the complex continuum of strategic and operational thinking is simplified and "just doing things" turns into "just doing the right things."


What's The Risk?
So, what's the risk of leaping into operational initiatives without tying them to a well-thought strategy? Of not understanding the key activities that drive customer engagement? Of overinvesting in activities about which the customer does not care? Of deploying your most talented people on initiatives that do not differentiate you from your competition? Unless you have an infinite amount of time, talent, and money, the risk of not obtaining the proper balance between strategy, operations, and metrics is quite significant. It is a risk that the great strategist Mr. Kelleher wisely chose not to take.


This content was written and shared by guest blogger Steve Gawronski.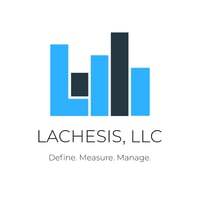 Steve Gawronski specializes in strategic thinking and business processes. After a long-career consulting with the Fortune 100 as a partner with Deloitte he co-founded Lachesis LLC. Lachesis is a strategic consulting and data analytics firm located in South Bend, IN that exists to help small and mid-sized businesses in all sectors achieve business outcomes that matter. Using real-time data analytics, Lachesis brings clarity to operational processes - transforming siloed, non-communicative data platforms into instruments of statistic clarity and business intelligence. The Lachesis team possesses a world-class business and data management skill set, empowering clients to identify and address the issues and opportunities that are most critical to their success. Actionable data is the key to business prosperity. Lachesis puts actionable data within reach, fostering sustainable growth and making the impossible, possible.
Connect with Steve on LinkedIn. Learn more about Lachesis via their website and LinkedIn.