Today we're sharing insight from guest blogger, Erik Johnson, Principal at J2 Marketing. We hope you enjoy Erik's wisdom and perspective.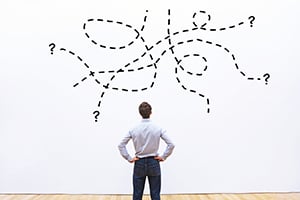 Businesses start making brand decisions before they gain a single customer. When you plan the interior vibe of your restaurant, you're making brand decisions. When you choose a logo, you're making a brand decision. Even the typefaces you use are part of your brand.
There are two pitfalls we've seen a lot of businesses run into before they come to us.
New businesses often make brand decisions without finalizing their brand.
Businesses that have been around a while don't have established brand standards and overtime, get off track.
In both cases, business owners, brand implementers (like employees, printers, or designers), and potential customers get confused.
A recent article by forbes.com claims that "Consistent brand presentation across all platforms increases revenue by up to 23 percent."

So, What's A Brand?
Your brand is your business's personality. It's how your business presents itself vocally and visually. At J2, we run clients through a fun and helpful exercise to determine a set of branding adjectives —usually 3-4— that represent their organization, we coined this term, Brandjectives™.
Are you traditional or modern? Edgy or classic? Polite or sarcastic? This is a great starting point that guides the voice, visuals, and logo that ultimately complete the brand. These Brandjectives™ become a filter by which marketing materials and campaigns are viewed so your brand stays consistent.

How Do I Find My Brand?
Sit down with a small group of key team members in your business and brainstorm your brand together, or have an agency walk you through some creative exercises. However you decide to go about it, it's important to keep your group small. Have core team members who can come to an agreement about your business and brand goals. It's much easier to make a decision and share it with your larger team than it is to field everyone's competing opinions.
No matter how you decide to go about finding your Brandjectives™, there are two things I'd encourage you to do during the process.


1. Be Something Different.
We have a curse word in our office. It's the word that describes run-of-the-mill marketing that's bland, boring, and forgettable. We call it "vanilla," and if there's one thing we try to convey to our clients as they're constructing their brand identity, it's that being "vanilla" is the fastest route to forgottenville.
So many brands try to be everything for everyone and end up speaking to no one as a result. Give your brand a personality and flex it. You can be sarcastic, like Wendy's. Funny like Geico. Innovative like Apple. Adventurous like Patagonia. Just don't try and be all of them.
When you're writing up ad campaigns or creating a new design, always ask whether that campaign or design fits your brand's personality. And don't be afraid to stretch yourself. Most of our favorite commercials wouldn't exist without someone pitching something ludicrous in the writer's room.
"Picture this: a camel walks through an office building and asks the employees what day it is before announcing: It's hump day!"
It's hard to imagine pitching that idea. But it was a good - no - a great one. Sometimes, great ideas require the courage to speak up. Not every fun idea you have will make it to the final cut, but don't settle for standard.
Be helpful. Be funny. Be bizarre. Be unique.
Just don't be vanilla!

2. Make Rules…And Follow Them!
Okay. You've nailed down your brand. Now it's time to establish rules. But wait—shouldn't you be allowed to be creative? Shouldn't your marketing be interesting and fun? Yes and yes, but if you don't have guidelines, all it will be is confusing. Making your brand rules clear via a style guide or brand guide is mission critical. Without one, you'll find people using colors that are "close enough" or writing in whatever voice style is inside their head. Once you've established your guidelines, make them known, give people resources that make the rules easy to follow, and be on the lookout for anything with your business' name on it that's "off brand."
Staying true to your brand's personality eliminates confusion and clarifies who you are to your employees, clients, and onlookers.
Good tools for this are physical brand guides or digital branding kits.

What's The Risk?
Confusion is a killer in marketing. If people don't understand who you are and what you do within 10 seconds of encountering your website, they'll go fill their need elsewhere. Unfortunately, I encounter business owners every day who can tell me a lot of details about their product or service but can't paint the broad strokes. A strong identity doesn't just make your brand consistent, it makes its expression effective. The opposite is also true. A muddled brand identity leads to a confused consumer, and lost sales.
Know who you are. Know who you aren't. Express yourself accordingly and you're going to see results.
This content was written and shared by guest blogger Erik Johnson.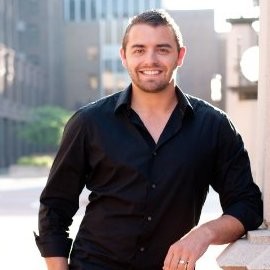 In the height of the 2008/2009 recession, Erik founded J2 Marketing with nothing more than a laptop on a kitchen table. Now, J2's team of a dozen creatives specializing in brand development and brand expression, utilizing videography, web development, social strategies, and high-end design to create measurable success for their client partners. Erik serves as a consultant on the Village to Village Intl. and Ribbon of Hope boards and was nominated one of South Bend/ Michiana's top 40 Under 40 business leaders. He has a passion for traveling the globe with his wife Rebecca and playing dinosaurs with his son, Lincoln.
Connect with Erik via LinkedIn. Connect with J2 Marketing via their website, Facebook, and Instagram.