Today we're sharing insight from guest Art Betancourt, Principal & Founder of AEBetancourt. We hope you enjoy Art's wisdom and perspective.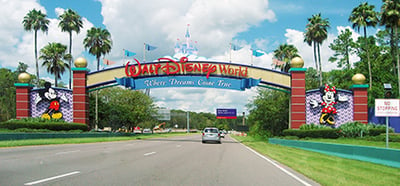 If you've ever been to a Disney resort or theme park, then you know that the level of service Disney's staff of "Cast Members" is unmatched. No detail is beneath their attention; their entire focus is on ensuring your family has the best possible experience during your stay.
What you may not realize is how incredibly difficult it is to land a spot in Disney's team. For instance, on a recent visit to Disney World, my family was delighted by a particular waitress at the Rose and Crown Pub. When I asked her how she came all the way from England to our table, she told me that she was one of the 40 hand-picked out of a pool of 6,000 applicants, or that position to join the cast—0.007% of applicants made the cut.
While most organizations may not have the luxury of being as selective in their hiring decisions, you must admit Disney is on to something. Their success aligns with significant research on talent sourcing and development as well as the best practices in finding, selecting, and growing talent.
So, what can we learn from Disney regarding hiring and retaining top talent in today's labor market?

Build a Bigger Pool
One of the key takeaways from Disney's approach is in the numbers. Remember, out of 6,000 applicants, the employee I spoke with represented less than a tenth of a percent chosen to join the cast. When you are dealing with a candidate pool that large, you are much more likely to find the types of candidates you're looking for.
Disney creates irresistible job opportunities and puts them in front of prospects on a global level. To expand our candidate pool we must be willing to consider candidates outside of self-imposed industry and geographic boundaries. We also must change the way we search for and engage prospective employees.
There are two types of candidates: active candidates, who are looking for a new job, and passive candidates, who are not. Accordingly, employers can actively seek out new employees, or they can passively post openings on job boards and hope for responses from interested candidates.
In my experience, an active search for both passive and active candidates nets the best results, but conducting active searches takes time, patience, and a thorough understanding of what is needed to succeed in the position.
To take on this challenge, consider building a comprehensive job profile. For example, if you need an Account Manager, build a job profile that lists other titles Account Managers may be described as in a resume or online profile. Defining key search factors and the ways they are listed in candidate profiles will help build a bigger pool. Factors to consider include:
Position: roles and education
Industry: employers and clients
Network: membership in groups, clubs, and organizations
Geography: candidate's need to commute or relocate

Improve the Interview
Disney knows that structured interviews are twice as likely to uncover high performers. Setting up a structured process means each candidate has the same experience and is evaluated by the same criteria. This helps to maintain efficiency, consistency, and compliance.
Develop a Candidate Scorecard defining how a candidate meets needs on a 'Perfect Match,' 'Match,' and 'No Match' basis. Begin by defining success for the role (performance-based hiring). Then, identify the tools, talent, and personality a candidate needs to be successful. This will make it easier for you and your team to compare candidates.
When interviewing, consider using the "A-Method Approach." I have facilitated over 14,000 interviews using this method and have found it to be tremendously effective. Here's how it works:
I ask candidates to chronologically walk through each position they have held, starting with college experience, being sure to include responsibilities, accomplishments, and reason(s) for leaving previous positions. As the candidate talks, I direct specific questions that relate to the Candidate Scorecard. Simple follow-up questions can also reveal a candidate's approach and orientation to the position. Don't be afraid of pressing candidates: it may provide insights into how they deal with less hypothetical pressures in day-to-day business.

WHat's the Risk?
The cost of a bad hire can be as much as fifteen times their base salary, while the value of a good hire can be up to three hundred times their base salary! It is easy to see how one bad hire can threaten your success on many levels, including the impact on culture and your bottom line. The risk of hiring a poor fit because you are out of time, patience and budget in your recruiting efforts is high. However, the risk of waiting for the right employee is worth taking.
Don't settle for second-best. Disney is wildly successful because it attracts and demands the best people for every position, every time. There are no B-level Cast Members in their show. This philosophy is their secret to team-building and organizational growth.
This content was written and shared by guest blogger Art Betancourt.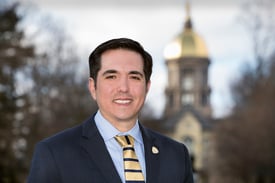 Art Betancourt is the Principal and Founder of AEBetancourt.
Throughout his career he has worked with hundreds of organizations, from small businesses to Fortune 500 companies, helping to recruit, train and build effective incentive programs for critical employee positions. Art has conducted more than 10,000 interviews and recruited and trained hundreds of employees for his clients.
Prior to AEBetancourt, he was a Partner at MarshBerry & Company, the nation's preeminent provider of financial, operational, and organizational services to the top 2,000 entities within the insurance distribution system.
Art holds SHRM-SCP and SPHR professional Human Resource certifications, received an MBA from the University of Notre Dame and a Bachelor Degree in Marketing from The University of Texas at Tyler.
Connect with Art via LinkedIn. Connect with AEBetancourt via their website, LinkedIn, Facebook, and Twitter.