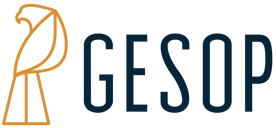 In August of 2009, I was named President of Gibson. The fourth one in our entire history. Most of you remember what it was like in our country back in 2009-10. "The Great Recession" was crippling our economy. Companies were laying off large chunks of their workforce or closing their doors entirely.
Our business at Gibson is essentially a reflection of our clients and the general economy. When times are good, our clients have more employees, more sales, and more trucks - requiring more insurance. When there is a downturn, the reduction in people, deliveries, and revenues drives down their insurance spend - which in turn causes us to shrink.
At that time, our company was owned by about a dozen working partners. The two largest ones were nearing retirement and we had a huge obligation to begin the process of buying them out. Additionally, we began to focus on our culture and drive more clarity around the importance of our core values. With that focus, came the departure of three other partners who lacked alignment with our values.
I had run right smack into the perfect storm right as I was being tasked with taking the helm at Gibson. Let's review:
Devastating economic recession that was strangling our clients
Significantly reduced cash flow and profitability at Gibson
Major obligation owed to retiring and a few additional departing partners
We were facing a choice:
Sell to an outside firm and likely lose many of the things that had made us a great place to work over the years
Find a way to remain independent so we could take best care of our people and our clients
We were in trouble.
Working with advisors, I had been studying the ESOP concept. Through a lot of research, we realized this could be a vehicle to pay off the retiring partners. Our ESOP consultant saw our potential and also preached caution: "ESOPs aren't a solution for poor management. ESOPs can't manufacture profits. And ESOPs are not a substitute for a well-run organization."
But an ESOP is a way to reward hard working employees for their devotion to delivering a great client experience. It is a vehicle to drive transparency within the workforce. It is a way to involve everyone. It can create great wealth for those who stick around the longest.
Our ESOP consultant's warning was not lost on me. We still had to focus on being a great company. So, we began the tough work of re-positioning ourselves for the future. However, with the ESOP, the rewards for the hard work, and dedication it takes to be great, could be felt by everyone. We would be owners, together. So, on January 1, 2011, our Gibson ESOP, or GESOP as we call it, was formed. Seven years later, I can tell you it's been an absolute home run!

What's The Risk?
While it's not for everyone, employee ownership is truly a special thing. We want a strong cultural fit that lives our shared values.
I remind our people to tell their friends, siblings, or kids to come work with us. We want the best people. What's better than sharing ownership with friends and family? They will end up being rewarded handsomely if they choose to stick around for the long haul and continue building on what we've already created.
As Indiana's former Secretary of State once remarked, "I've never seen an ESOP company move to China."
I also think that we may be on the verge of a movement toward employee ownership in our country. Today about 12% of workers are employed at variations of employee-owned enterprises per a recent article in HBR. The same article mentions that during the next decade three mutually-reinforcing trends will be taking place:
Renewed interest in ensuring the viability of local communities
Growing evidence that employee-owned enterprises outperform their competitors (especially during economic downturns)
Securing financing is becoming much easier due to growth and success
To the current employee owners out there, don't take this for granted! The risk you face is complacency. Over the years, if you go on cruise control and start cutting corners, your ESOP will suffer. You're an owner now. You must think about it differently. This is your home for the long haul. You keep the landscape looking sharp. You pick up the trash in your neighborhood. When a house opens up on your street (think "job"), you get one of your friends to look at it. When your roof leaks, you repair it. You repaint it every few years. You're a good neighbor and build great relationships with everyone on your street. You act like an owner because you are one.
If you're considering employee ownership and want to know more about our ESOP experience at Gibson, please feel free to reach out via the contact page.