Today we're sharing insight from guest blogger Heidi Ludwig, Associate Director of the Community Foundation of Greater Fort Wayne. We hope you enjoy Heidi's wisdom and perspective.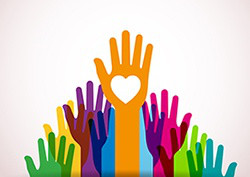 It's not how much we give but how much love we put into giving. – Mother Theresa
For many of us the term "philanthropist" evokes mental imagery of the fabulously wealthy, however; in reality, it's a great misnomer that a person must be wealthy to be a philanthropist. In fact, the definition of a philanthropist is simply a person who makes an active effort to promote human welfare.
You don't have to be in the same circles as famous philanthropists such as Warren Buffett, Andrew Carnegie, Henry Ford, Bill Gates, and John Rockefeller to give of your time, talents, and treasures to help solve issues in your community. Each of us has the power to influence others to effect change. Leadership in philanthropy doesn't depend on your financial status. Every individual, regardless of age, status, or position, can be a philanthropic leader. It all begins with a deep desire to make a difference for the greater good.
In my 20+ years of working in the field of philanthropy, I have been fortunate to see first-hand how philanthropists from all walks of life step up to provide for their fellow human beings in times of need. In a world of increasing tension it seems we need philanthropic leadership more than ever. How can you embrace philanthropic ideals and become a civic changemaker in your community?
Seek your passion. I challenge you to think about what social issues you are passionate about. Is it the safety and education of children? The wellbeing of the elderly population? Or perhaps it's caring for abused and neglected animals? Or ensuring access to physical and mental health care for those in need? The list of worthy and important issues goes on and on. Think about the causes and issues which mean the most to you personally. You have the opportunity to provide leadership in your community on any of these issues.


Start the conversation. I invite you to shape the conversation about philanthropy in your community – start with your family and closest circle of friends. Ask them what they are passionate about, what causes do they embrace, have they considered the future of those causes, and who will support those causes after they pass away. There are a lot of important reasons to support charity during our lifetime and just as many reasons to plan for supporting those causes in the future to ensure our communities continue to thrive for future generations. By each of us nurturing philanthropic leadership, we will make even more of an impact in our communities - now and for future generations.


Shape your legacy. Talk to your financial advisor about the best way for you to maximize your charitable giving today and engage as a philanthropic leader. Then talk to them about how to leave a charitable gift in your will that supports your philanthropic legacy. If you don't have a financial advisor, consider participating in Write-A-Will Week – it's easy. Volunteer attorneys will be available across the United States the week of October 17 to talk with you about charitable giving and to prepare or update a simple will. The best part? The will is FREE as long as you chose to include a charitable gift, even one that is small. To find out more about Write-A-Will Week visit the Planned Giving Council of Northeast Indiana.
It takes a combination of both types of philanthropy to make an impact now and provide resources for future challenges. Warren Buffett and Bill Gates have both pledged to donate the bulk of their wealth to support causes during their lifetime. Carnegie, Ford, and Rockefeller supported causes during their lifetime and are still supporting causes today.


What's The Risk?
Without philanthropic leadership, our communities risk losing the basic humanitarian values they were built upon. By being a passionate champion, providing for today and tomorrow, you are nurturing the next generation of leadership that will deliver even more impact and serve as catalysts and changemakers for the greater good of a community. Won't you share your charitable values, hopes, and aspirations today AND make plans for the future of your legacy?
This content was written and shared by guest blogger, Heidi Ludwig.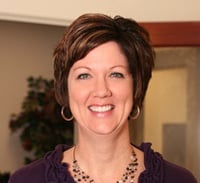 Heidi Ludwig is the Associate Director for Community Foundation of Greater Fort Wayne. As Associate Director, Heidi oversees administration and finance activities for the Community Foundation, serving as staff support to the audit, investment, personnel, and technology committees and providing supporting resource material for committee and board members to make informed decisions. Heidi also plays an active role in management of the Community Foundation, assisting in the planning, execution and evaluation of both strategic and ongoing operations. Heidi joined the Community Foundation in 1998 and holds a B.S. in management from Ball State University.
Connect with the Community Foundation via their website, Facebook, Twitter, and LinkedIn.