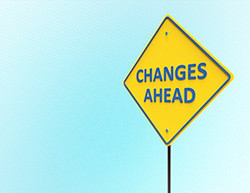 Have you heard? The accounting gods have spoken and have changed how leases are to be accounted for on your financial statements. Why, you may ask, do we need to change the methodology for accounting for leases?
The main reason is many companies use leases as a tool to finance the use of equipment. In doing so, depending on how the lease is structured, the "debt" associated with the piece of equipment historically can be kept off the company's balance sheet. The Financial Accounting Standards Board (FASB), at the encouragement of the SEC, started to revisit accounting for leases 10 years ago (nothing moves too quickly in the accounting world…glad we finally got past that abacus thing a little while back).
The primary goal is to improve the financial information for financial statement users – whether it is an investor/owner, a bank, a surety, etc. Having the ability to basically finance equipment off the balance sheet is great for a company, in that the liability associated with the financing commitment does not show up on the financial statements under the operating lease rules currently. The flip side, however, is that the financial statement user is not necessarily informed of these commitments. Even if disclosures are included in the footnotes, the actual impact is not necessarily adequately expressed until one sees these as liabilities on the balance sheet.
So what does all of this mean?
Leases deemed to be capital leases due to their terms and characteristics have always had the commitment or "debt" associated with the lease booked to the balance sheet. As such, these types of leases won't change much with the new accounting standard.
Operating leases historically have not had any amount booked as a liability to the balance sheet. These situations will be where major impacts could occur on a company's financial statements. A "right-of-use" asset will be recorded along with a corresponding lease liability. The lease payment will reduce the liability, and amortization of the right-of-use will provide the income statement expense.
Although in the end this should provide more transparency for a company's financial position, many of today's users of financial statements, particularly users of privately/closely held business financials, are familiar enough with their customers and the obligations they have. They have built their assessment tools around the current accounting requirements. The question then becomes, what impact does changing the accounting standards have on the current analysis tools that are in use – such as debt ratios?
How will financial statement users evaluate a company now that ratios are coming out different than before? Is this not the same company before the accounting change? How will a company now compare to historical financials and to peers?
As such, the impact of this new standard will not only be on the company, but also on their lenders, their surety, etc. – anyone who relies on a computation involving the financial statement (think incentive agreements, debt agreements, indemnity agreements, etc.). Users such as banks and sureties are going to have to get a handle on a new set of parameters with which to assess their customers.
What's The Risk?
Companies that have leases will be well served to review all legal agreements and debt covenants, and then assess the potential impact to these documents. Unintended consequences, if not addressed in advance, are likely to occur.
Fortunately, all companies with leases are going to be subject to these same requirements, so the lending and surety credit world will be expecting changes in how financials look. There is also a long window of time before these changes are required to be fully implemented – the new standard takes effect for private, calendar year-end companies for the 12/31/2020 year-end. Even though there are 5 years to work this out, debt agreements and leases certainly can last longer than 5 years. It's not unlikely that some agreements written today will last through 2021.
Don't wait until this new accounting standard becomes effective to have a plan. Talk to your CPA, your attorney, your banker, and your surety - sooner rather than later. Agreements and business strategy between now and the effective date of this pronouncement could be impacted. Get proactive in your strategy – don't put yourself in a position where you have to modify existing agreements or re-think buy vs. lease strategy because of an anticipated consequence of this change. Get a plan now and get everyone on board.