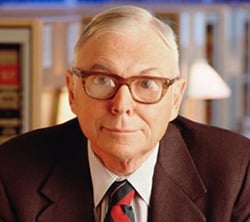 "In my whole life, I have known no wise people - over a broad subject matter area - who didn't read all the time. None. Zero." – Charlie Munger, Vice Chairman, Berkshire Hathaway
When Tom Peters, author of The Excellence Dividend, speaks of reading, he'll often label it as the "#1 deficit in CEOs." For all the talk about how much successful CEOs do read, it may not be enough. Said Peters in a 2016 interview: "I like to think I'm a half step ahead of the pack. But about three years ago, with all the crap that's going on, particularly with technology, I realized that I was 25 steps behind."
Reading books is such an important tool to learn new things but also to test your understanding and beliefs. "I love them because they help us understand that we are not the brightest people in the world, and there are 80 million things to trip over when we're making decisions," Peters added.
Peters advocates for books of nearly every genre. From futurists and fiction writers to authors on cognitive bias and listening, Peters has some strong recommendations for leaders. "I think the people who run things ought to read a lot more psychology and social psychology and a lot less finance and marketing," he said.
I couldn't agree more on the value of variety in your reading. In a 2017 blog for Gibson, Beware The Person Of One Book, I made a case that everyone should read a book that:
Expands belief in yourself
Turns conventional wisdom on its head
Challenges you to see yourself for who you are (and embrace it)
Puts everything in perspective
Levels the playing field for the little guy
Provides context for the present by understanding the past
Keeps your most important relationship front and center
Offers a lesson on the indomitable power of grit, resiliency and persistence
Takes you away to another place
Teaches the simple genius of focusing on the most important thing (and being great at it)
Explores your faith and values
You wrote
It's time for a gut check. Do you have a book for each of the categories above? Are you reading anything right now?

What's The Risk?
Reading is all about remaining relevant. As Bill Gates said in a Time interview, "You don't really start getting old until you stop learning. Every book teaches me something new or helps me see things differently. I was lucky to have parents who encouraged me to read. Reading fuels a sense of curiosity about the world."
I know people of various ages, from young professionals to senior citizens who are old! And it has nothing to do with the year in which they were born. They aren't learning anything new. They aren't challenging their beliefs and recalibrating their positions.
And likewise, I know many who remain young by consuming new ideas and ways of thinking via a steady stream of books. They are the ones who connect best with others, build rapport, and find common ground. They know there is no such thing as status quo.
"We've always had to keep up," said Peters. "But now we need to be students in a way that maybe we haven't been before."
The solution? Read, read, read.