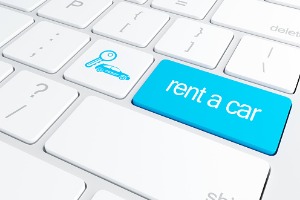 Renting a car doesn't have to be a headache—if you know what to expect. Don't get blindsided by surprise charges or let an accident throw you for a loop.
Renting a vehicle used to mean going to a brick and mortar car rental company. Now renting a car can be done in a few different ways: renting from a company, car sharing service, and a peer-to-peer service.
Unfortunately, with different insurance options for rental vehicles in different states and individuals, there isn't an easy yes or no answer when it comes to knowing if you're fully protected. Here is a list of questions to ask to ensure you have the right policy:
Check Your Own Coverage
Coverage can vary from person to person, car to car, and state to state. Be sure to check in with your insurance advisor to review your current policy before renting a car, especially in another state.
Will your auto policy cover a rental?
Does your policy cover additional costs such as admin fees, loss of use, or towing charges?
Will renters or homeowners cover loss of possessions?
What coverage do you have through your credit card?
Does your policy cover rentals for business use or only personal?
Brick-And-Mortar Car Rental
Depending on your coverage, you might not need to opt in for the rental company's insurance coverage. But if you need to, here are the different options and what they cover.
Loss Damage Waiver (LDW) – Not an insurance product, but is designed to relieve or "waive" renters of financial responsibility if the rental car is damaged or stolen. Signing a waiver may help protect your driving record should you cause an accident in a rental car. You basically get to turn in the keys and walk away, especially if you have a flight to catch.
Liability Insurance – This is mainly for those who do not own a car. For those who have auto insurance and have higher liability limits and a personal umbrella policy, you are likely adequately covered.
Personal Accident Insurance – This covers the medical and ambulance bills for injuries caused in an accident to the driver and passengers. Purchasing this insurance should depend on your health insurance and personal injury protection (PIP) if your state mandates no-fault coverage as part of your auto policy (Michigan, Florida, etc).
Personal Effects Coverage – This provides insurance protection for the theft of items from your car. Your homeowners or renters insurance might also cover this type of loss.
Car Sharing Service
This type of rental is very popular on college campuses and in large cities. The insurance offered is not always standard. You'll want to read the coverage information thoroughly. For those under 21, car sharing programs can limit coverage to the minimum state requirement. Don't hesitate to call the company's customer service or your own insurer to ask questions.
Peer To Peer Service
This service allows people to rent personally owned cars from others…like AirBNB for cars. The service you rent from offers a range of insurance options that you can choose to take.
Once you've done all you can to protect your rental car and yourself, there's nothing left to do but slide in, buckle up, and hit the road!