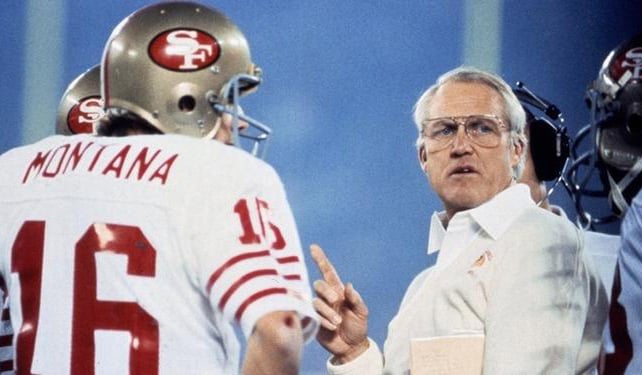 Legendary 49ers football coach Bill Walsh coined the term Success Disease to describe the overconfidence and arrogance that often follow an initial level of personal and organizational achievement. Walsh described it as a sense that, "We've mastered it; we've figured it out; we're golden."
"But the gold can tarnish quickly," he added. "Mastery requires endless remastery. In fact, I don't believe there is ever-true mastery. It is a process, not a destination."
Walsh learned this firsthand in 1982 as his team only won a third of its games after being crowned Super Bowl Champions just one year earlier.
Businesses face the same challenge. Prevailing wisdom says Success Disease can be battled by setting and managing the right goals. While goals can provide direction and short-term motivation, they have much less to do with our results than the habits and systems we follow.
Author James Clear promotes the same in Atomic Habits, writing, "Eventually a well-designed system will always win. Having a system is what matters. Committing to the process is what makes the difference."
Much like our phones and computers, businesses have operating systems (OS), too. The Ready founder Aaron Dignan refers to an organization's OS as: its core a set of assumptions, beliefs, principles, practices, processes, and policies that act as the foundation upon which the day-to-day work unfolds.
Over the years I've observed leaders and had the opportunity to be in leadership. Every organization has an OS – whether implicit, explicit, or both – they exist. I can relate to what Coach Walsh has gone through. I've been above average in the galvanizing department, with an innate ability to rally my team, practice, or company around our vision and values. Sometimes it worked as we won the quarter or even the year. Yet things always seemed to get off-track over time.
Seeking a solution that aligned with the long-term outlook of our employee-owned organization at Gibson, I was introduced to the Entrepreneurial Operating System (EOS) by several friends and mentors. Although skeptical at first, I was drawn to the simplicity and accountability it could provide.
In the half dozen years since, EOS has helped bring clarity to our vision, so that our entire team knows where we're going, why it matters, and the previously missing ingredient of how we will get there.
We speak a common language and use a consistent process for our annual planning, quarterly rock-setting, and weekly "Level 10" team meetings.
And perhaps most importantly, we have people systems designed to hire, support, and grow the best team in the business. Leading, managing, and providing accountability is the #1 job of our leaders. Everyone on our team meets with their direct supervisor every ninety days for a Quarterly Conversation to share what's working and what's not.
We have tools to evaluate candidates wishing to join Gibson so we can ensure a fit with our values and team needs. A commitment to getting the right people (values) in the right seats where they get it, want it, and have the necessary capacity has made all the difference (like James Clear suggested it would).
As has our commitment to getting a little bit better all the time. Progress has meant refining and improving our processes. We've implemented Career Ladders and a Learning Management System this year so we can better support our people in finding their edge and owning it.
That's why process and systems are so important. With goal setting alone, what's left to push you once you achieve it? The purpose of goal setting is to win the game, whereas the purpose of building a great people system is to help your team continue playing the game.
Coach Walsh never stopped worrying that with each taste of success, an assumption developed in his players that they could win at will, turning it on when it counts. His antidote was simple: "The time to turn it on is before it counts. In fact, my belief is that it counts all the time."
"True long-term thinking is goal-less thinking. It's not about any single accomplishment," writes Clear. "It's about the cycle of endless refinement and continuous improvement. Ultimately, it's your commitment to the process that will determine your progress."