Today we're sharing insight from guest blogger Jeff Rea, president and CEO of the St. Joseph County (South Bend, IN) Chamber of Commerce. We hope you enjoy Jeff's wisdom and perspective.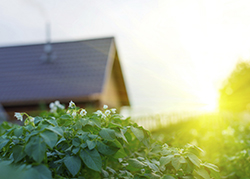 On January 11, 1962, President John F. Kennedy delivered his second State of the Union Address to Congress. Kennedy had taken office just one year prior, and now had the opportunity to address Congress and the country. The address is something that has become an annual review of what's happening in the country and a look forward to what lies ahead.
Kennedy entered the presidency at a difficult time. The US had experienced a significant recession in the late 1950s that led to high unemployment rates and failing businesses. Soviet Premier Nikita Khrushchev called the US economy a stumbling horse. Kennedy's first year began in the valley of the recession but ended the year on the high road of recovery and growth. That recovery included new records in consumer spending, labor income, and industrial production.
In his address, President Kennedy discusses his plans to strengthen the economy in response to the recent recession and the threat of inflation, and the need for Congress to respond to certain national matters, including pollution, education, mass transit, urban housing, civil rights, public health, and welfare assistance programs. Though Kennedy thought it might be pleasant to bask in the warmth of the recovery the country had experienced, he asked Congress not to forget our past challenges and told them that "the time to repair the roof is when the sun is shining."
I think this can be a hard lesson to learn. All too often organizations wait until they are in the throes of crisis to change strategy. Record sales, new customers, new product lines, high employee satisfaction, a good reputation, all lead to a mindset of more business as usual. But business as usual will only keep a company on top for a short time. After a while, the storm clouds roll in.
We faced this challenge in my organization. The significance was hard for employees to embrace, especially coming from a youthful CEO like myself. Our organization was held in high esteem, often looked to as the model of efficiency, delivered great customer service and quality product, and was a model of good governance. We were good, trying to figure out how to become great. At the same time though we knew that the storms were brewing on the horizon and rough days could lie ahead. Wait? Or take President Kennedy's advice and try to fix that roof while the sun was shining? We couldn't wait.
We immediately sought changes that our competitors weren't implementing, which made for a hard sell, especially to our employees. We had to make changes to our cost structure. Much of it was tied up in employee costs and benefits…many things our employees held sacred. In addition, more than one hundred other cost cutting measures and new efficiencies had to be implemented.
The result was a great deal of unrest and a feeling that a different CEO was needed. Gone were the days of comfortable, and upon us was a period of uncertainty and "significant storms." Those storms included a shrinking revenue base, rising costs, and a slow growing customer base. The shareholders narrowly agreed to retain me as the CEO, and the changes that had been implemented started to take hold. In year one alone, over $3.8 million had been saved through cost cutting and efficiency measures.
As a result, the gap widened between our organization and our competitors. Many of them had failed to make the hard decisions that leadership often demands and had not taken proactive steps to prepare for the future. We were well positioned to reduce debt, improve services, and deal with the financial challenges of the day. And the best part? Our once skeptical employees now were seeing the benefits of the hard decisions we had made earlier, while the sun was shining.
What's The Risk?
Change is hard, but necessary. And leadership involves making tough decisions, in good times and in bad. The decisions you make as a leader when things are going good are just as important as those decisions you'll make when things are tough. To keep your company out front you can't wait to lose your market share or have your competition gain ground. Stay one step ahead and remember the advice from President Kennedy, "the time to repair the roof is when the sun is shining."
This content was written and shared by guest blogger, Jeff Rea.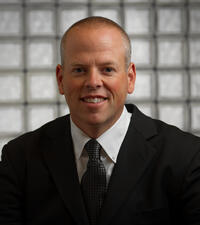 Jeff Rea is the current President and CEO of the St. Joseph County (South Bend, IN) Chamber of Commerce, a role that he has held since September, 2010. In that position, Rea represents the interests of more than 1,100 member businesses, representing over 85,000 employees. Rea guides the Chamber efforts in their three strategic areas of focus, Economic Development, Public Policy, and Education.
Prior to coming to the Chamber, Rea served as the Mayor of the City of Mishawaka for 6 ½ years. During his time as Mayor, Rea guided the City to record economic growth, while focusing on the efficiency of operations, the improvement of process, and the elimination of waste. Rea's focus on efficiency led to reducing the size of the City budget and put the City in a strong financial position during difficult economic times.
Prior to his time as Mayor, Rea served as Economic Development Director and City Planner for Mishawaka, working to create the right environment for private investment and growth through a business friendly approach. Rea comes from a family of small business owners, owning the Tribe-O-Rea Drug Store in Mishawaka (53 years) and the Cumberland Pharmacy in Bourbon (55 years). It is there where Rea learned at a very young age the value of small business and its importance to the success of the local econom
Follow Jeff on Twitter or email him at jrea@sjchamber.org.