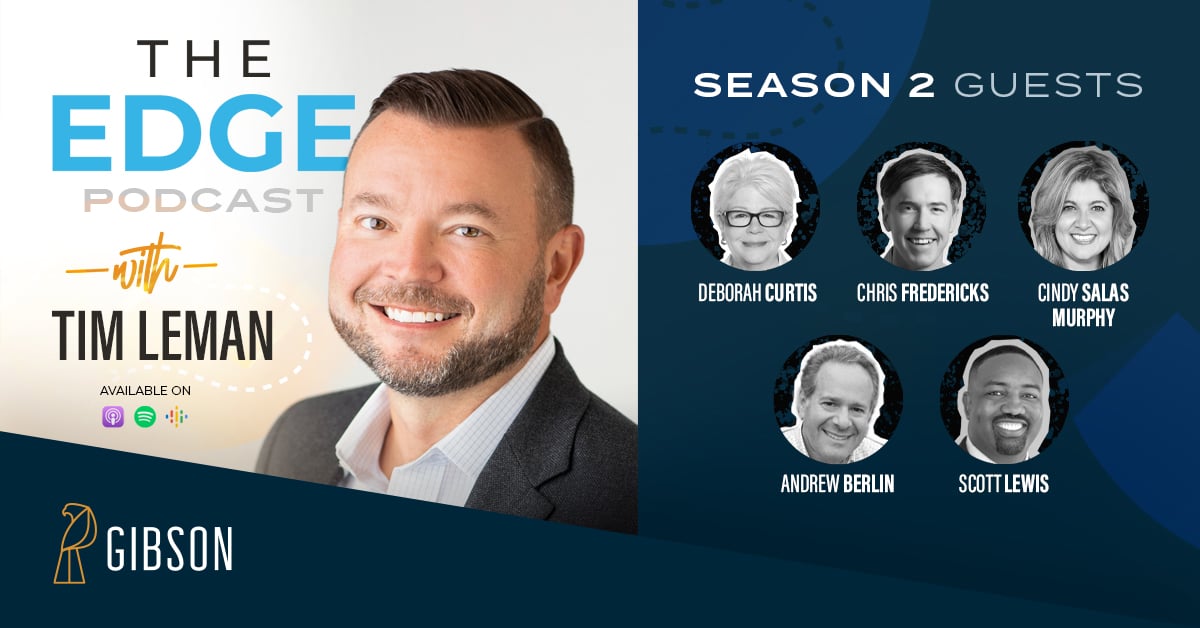 Have you ever felt like you're on the edge of something great? You've put in the work, you've done the hard stuff most people aren't willing to do, and now you can just sense a magical run lies ahead.

In this season, we continue to talk with leaders and learn what it's like to ride that edge and own it. We dig into what makes for a truly special team.
Join host Tim Leman as we discuss leading on the edge with 5 new episodes!
Click the links in the titles below to listen to each episode.
Dr. Deborah Curtis, President of Indiana State University, joins Tim to discuss her leadership experiences, the secret sauce to a strong and cohesive team, and the role gratitude plays in her life. You'll also hear stories of how leadership, diversity, and empowerment are making an impact at Indiana State.
Chris Fredericks of Empowered Ventures and TVF joins Tim to discuss what it's like leading an employee-owned company. He shares what it means to be an ESOP, how he strives to foster strong employee-owned cultures, and what it takes to build a strong leadership team.
Tune in to hear Cindy Salas Murphy, CEO of WithHealth, discuss why you need to surround yourself with the right people and how culture drives an organization. She and Tim also talk about the importance of embracing transparency, curiosity, and positivity.
In this episode of The Edge, Tim talks with Andrew Berlin about building a great team by recruiting for character. Andrew keeps busy by being the Chairman and Owner of South Bend Cubs, partner and shareholder of the Chicago Cubs, and the Managing Director of Shield AI. Today, he highlights the importance of character and integrity. Andrew shares with us some of the great teams he's been on, and what about that team made it so great. Hint: hiring for a person's character can be more important than what you see on a person's resume. Listen now!
Scott Lewis, President and CEO at YMCA of Greater Grand Rapids, joins Tim for this episode. Growing up in the Y family since age 6, Scott shares his unique perspective on the YMCA, nonprofits, and his leadership roles. He also talks to us about building a great team and the importance of open communication. Listen now!