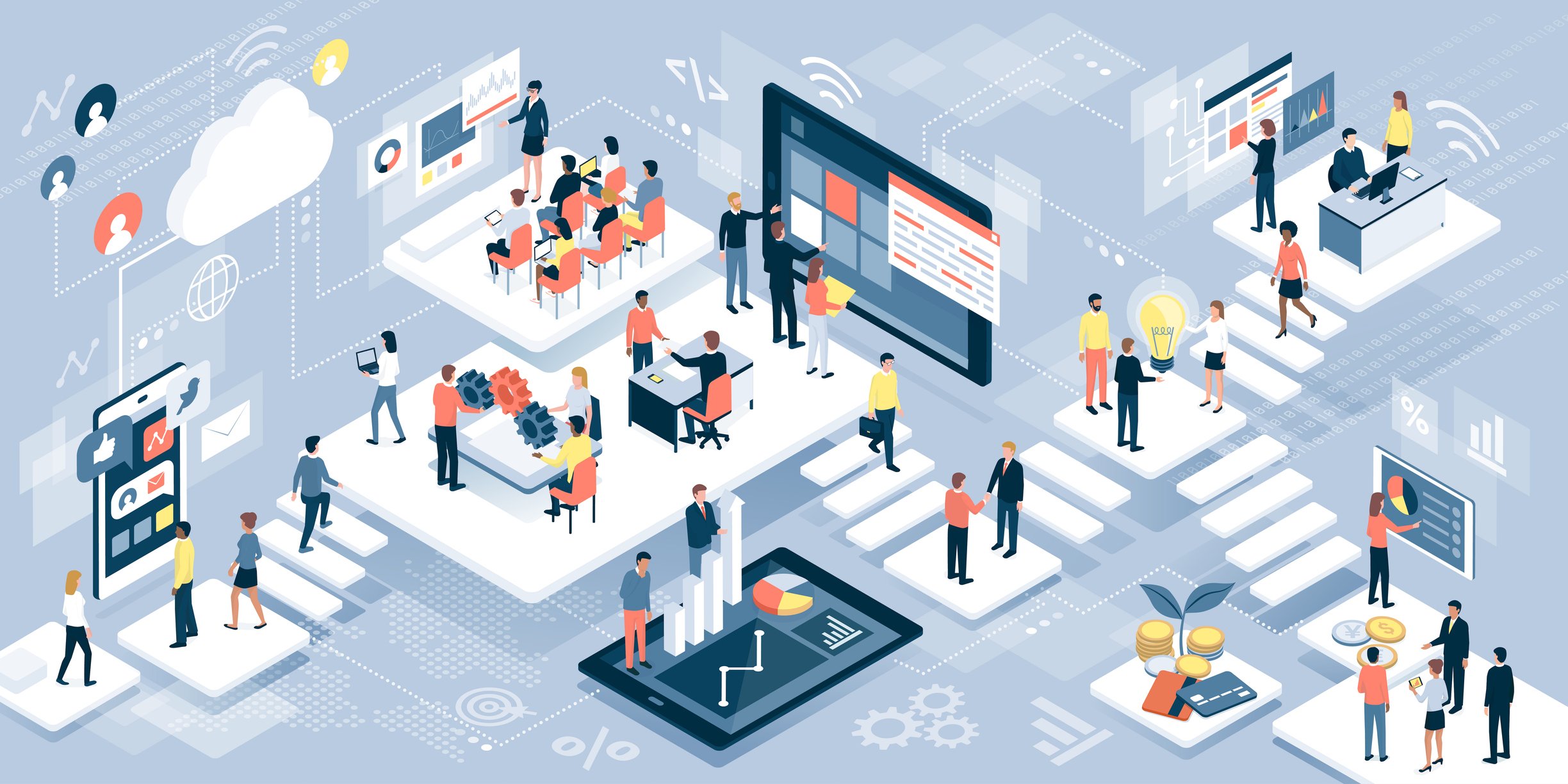 There's been a lot of talk about the future of work over the last 18 months. With so many companies going fully remote and others shifting to new business models, it's easy to get caught up in questions like "how many days should we be in the office?"
But the future of work is about much more than where we get our work done. The future of work starts and ends with the employee experience. It's no longer enough to offer competitive pay and a nice benefits package – those are expected. Employees are demanding more of their organizations.

It Starts With Recruiting And Hiring Great People
The war on talent is real, and it's only getting worse. Recent surveys have found that 26% of workers are already preparing to look for new employment opportunities and 40% of workers are considering leaving their companies by the end of the year! With so much movement in the market, every interaction matters.
Candidates want to know what it feels like to work at your company. How do you treat your employees? Your customers? Your community? What is the culture like? Interviews are no longer a one-way street. Your company is being interviewed as well. Candidates have options. Why should they choose you?

And Continues THroughout The Life Of THe Employee
Employees want more than just a paycheck. They want to be part of something. To feel a sense of belonging. To have a chance to grow. To learn new skills. Training and development isn't complete once your new hire is up and running. It's a never-ending process that continues throughout the employee's tenure.
Do your employees understand their core responsibilities within their role? Do they know what skills they need to hone? Do they know how to achieve the next role along their career path? Are you rewarding your people for doing great work? Are you providing them with development opportunities?
These conversations should be happening regularly, at all levels of your organization.

It Comes Down To Culture
How many days should we be in the office? Ask a thousand people and you'll get a thousand different answers. But whether you're working from home or always in the office, your culture is key. A culture of trust, transparency, and connection matter far more than how often we come together in-person.

The Future Of Work Is...Unknown
The future of work is an ever-moving target. And just when you think you've figured it out, the world will shift once again, and we'll reevaluate once more. An ever-moving target keeps us on our toes, requiring us to consistently rethink the way we've always done things.
Over the last few years, we've made several changes in order to keep up with the world around us:
Summer Hours
Casual Dress Code
Laptops for all employees
Zoom accounts for all employees
Unlimited Time Off
And now, we're rethinking our model of what it looks like to come to work every day and connect with our teams.
We don't know what the next 5-10 years will bring. But we're confident that if we remain committed to our people, culture, core values, and creating a great employee experience – we will be around for what comes next.