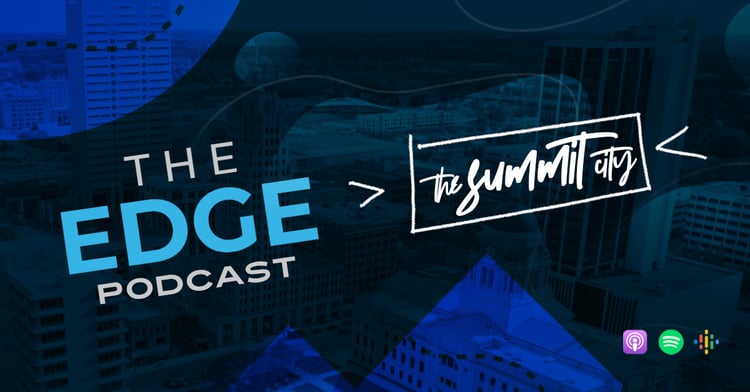 What makes a team great? How do you build a truly special team? How do you keep yourself and your team motivated? What gives leaders their edge?
Throughout the three seasons of The Edge Podcast, host Tim Leman has enjoyed digging into these topics with leaders across the country, including several from his hometown of Fort Wayne, Indiana.
Our guests from The Summit City shared valuable insights on hard work, collaboration, family, and more.
Larry Weigand discusses being the fourth generation of a family business and his role as CEO of the company started by his great grandfather. Together he and host Tim Leman talk about grit, tenacity, and hard work. Larry also explains the importance of simplifying business and doing what you say you're going to do.
Don Cates and host Tim Leman explore lessons learned from Don's childhood on a farm and his leadership journey in the financial industry. Don talks about how the pandemic has challenged his organization, and all of us, to become adaptable and flexible. The two also discuss how Don coaching women's basketball has translated to professional insights and a philosophy that embraces diversity of thought. Additionally, the conversation includes how being intentional about time, choice, and scheduling encourages productivity.
In this episode, Tim sits down with Eric Doden to discuss his passion for economic development and regionalism. They talk about the importance of alignment and accountability across team members, as well as how the combination of character, chemistry, and competency make for a powerful team.
Matt Wojewuczki is a retired Air Force Lt. Colonel and never stopped taking risks throughout his career. At age 45 he decided to go all-in on Microtech Welding Corporation. With a strong team and a family that was willing to make sacrifices, Matt found himself at the helm of something new that he was sure would ultimately pay off in the end.
Which episode did you listen to? What was your biggest takeaway?