Today we're sharing insight from guest blogger Jim Spuller. Jim has 40+ years of sales, marketing, and leadership experience and now provides sales training and leadership as a Business Development Consultant for Gibson. We hope you enjoy his wisdom and perspective.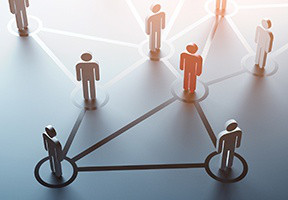 How important is connectivity and what are the benefits? When people speak of connectivity today one thinks of the internet via LinkedIn, Facebook, Twitter, Instagram, or the like, but the lost art of human connectivity is the subject of today's blog. While I am clearly an advocate of technology, there is something missing with the lack of personal interaction.
In Malcolm Gladwell's book The Tipping Point, he speaks of connectors. Connectivity is how relationships are magnified and shared, how ideas are passed, how traditions are shared from generation to generation, and possibly most importantly…the basis for any mentor/mentee relationship, in my opinion.
The definition of connector is a thing that links two or more things together. In Gladwell's book he states you might be a connector if:
You are constantly referring people to the right expert to solve their problem
You love networking or talking to people, just for the sake of doing it
When you are talking to people they are likely to say "wow, you know everyone!"
The stories you tell always focus on the people, not the ideas or the sizzle
Why is it important to be a connector? Why do I take great pride in the human aspect of connectivity? In a nutshell, connectivity broadens your horizons and makes life easier.
I will give you two examples, one business and one personal, on why you need to connect person-to-person in addition to electronically. This will make your life richer and much more productive over time than to solely rely on technology.
Business - One of my quickest, most satisfying sales ever involved a Fortune 500 account that landed in my lap due to a relationship formed because I got the CEO's daughter interested in golf, and therefore him interested in me some eight years earlier. I had maintained contact after the original interaction, through other sports and community activities over the years. We were able to get a large chunk of this account without competition all because of a friendship that had started years earlier with no inclination of future benefit.
Personal - My son moved to West Palm Beach, FL about a year or so ago. I know what it is like to be 1,000 + miles away from home with no lifeline, so I tapped into my network of "connections" and gave my son 3 names of people I had remained in contact with for over 40 years. One was a high school classmate who now lives in Florida, one was a college classmate, and the other I worked with at my first job out of college…all of whom I had maintained some form of contact with over the years, even if only sporadically. All were happy to help and two of which have already met my son face-to-face. What makes this work you might ask? They all know I would do the same for them if the situation were reversed.
What's The Risk?
So what is the risk of not being connected? You will miss out on many things that can enrich your life and make it easier. And most importantly, you will miss out on great stories from interesting people, assuming you remain exclusively tethered to your technology of choice.
My recommendation is to put down the phone, iPad, or computer and meet someone for coffee, get connected, and work on staying connected! Be a friend first, and hopefully someone, someday will call you a connector, saying "he/she seems to know everyone." You might be surprised at the benefits!


This content was written and shared by guest blogger, Jim Spuller.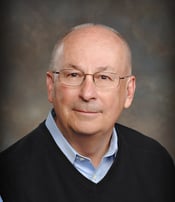 Jim is a former risk management executive and PGA Golf Professional with extensive experience in sales training and coaching, including leadership roles at Marsh and A&A/Aon. He brings his expertise to Gibson to provide sales leadership and training as a Business Development Consultant.
Connect with Jim on Twitter and LinkedIn, and check out his blog.