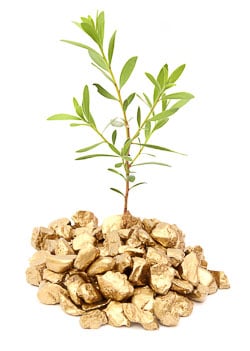 George Bernard Shaw once said "The single biggest problem in communication is the illusion that it has taken place." He died in 1950 when the methods of communication were much simpler than they are today.
There's no question that the availability of information is abundant. The channels for information consumption are endless. Yet effective communication has become more difficult.
Setting The Stage
Think of all the different ways you consume and share information inside your organization. It's different for everyone. Some like emails. Others want a face-to-face conversation. Perhaps you even utilize video conferencing? On a practical level this can be especially frustrating for management as they try to efficiently provide a personalized message to each employee.
Our ability to focus has been greatly compromised. Some say this is partially the fault of the overabundance of social media channels. In fact, over the last decade our average attention span has dropped from 12 minutes, to around 5. Evidence shows that increased attention to social media is actually rewiring our brains and how we intake information. Audiences now expect short, quick nuggets of information, and even traditional news sources are being forced to conform. The shift towards nuggetization has a direct correlation in people are demanding information and how we need to communicate with them.
Admit it, the first thing you did when you opened this page was scroll down to see how long it was. You've probably checked your Email and Facebook page a couple times since then, too. It's hard to get through a chapter in a book without fidgeting or reaching for your phone.
You can complain about this, talk about the good old days when people only discussed things face-to-face, or you can harness it. While the bursts of communication may not be as long, it takes time and thought to craft your "nugget" just right.
Translated Into Corporate Communications
According to the Grossman Group report, CEOs who communicate often and well inside their organizations have better reputations—and that leads directly to better business results. They've also got more engaged employees—another strong, measurable driver of positive financial outcomes. What CEO doesn't want this?
According to Towers Watson, organizations that are highly effective at communications are nearly twice as likely to financially outperform their competitors. Wait…what?!?!? TWICE as likely to outperform competitors.
Historically, the role of internal communications was simply to push a message top-down through an organization. There wasn't much concern about whether it had been understood, nor who (or what type) leader was sending it.
Today, leaders are responsible for ensuring effective communication. Poorly communicated information hinders employee engagement. As our own internal communications expert Tania Bengtsson would say, "It's almost worse than not communicating at all!"
Once you appreciate and understand the value of good communication, here are six elements of effective communications:
Have a clear vision, strategy, and goal
Build partnerships with stakeholders by including them in the message
Craft your interaction to suit your audience
Create the opportunity for informed conversations
Continually evolve your style for best results by seeking feedback
Repeat your message…. Again
What's The Risk?
Communication is critical but difficult and typically underperformed. The risk in not doing it well – or enough – is substantial. At best, poor communication will only hinder important projects and initiatives. At worst it will cripple innovation, efficiency, and employee engagement.
Understanding the evolution of the way people consume information is a great starting point to reinvent and breathe some fresh air into the way you communicate!
What's been your experience with internal communications?