Today we're sharing insight from guest blogger, Nancy Owsianowski, President of RoundTable Consulting, LLC. We hope you enjoy Nancy's wisdom and perspective.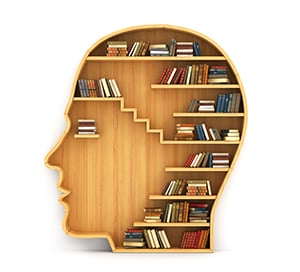 I recently read that Warren Buffet spends 80% of his day reading and thinking. Can you imagine—80% of his day?!
According to Buffett, all of that reading and thinking is what has built his knowledge base, providing for less impulsive decision making in his business. In this world of go, go, go, most of us do not have the luxury to spend that much of our day this way. However, many high-profile CEOs also schedule thinking time into their calendars. In fact, AOL CEO Tim Armstrong makes his executives spend 10 percent of their day just thinking. Jeff Weiner, CEO of LinkedIn, schedules two hours of uninterrupted thinking time per day. While it may seem indulgent, in reality, they use that time to come up with new ideas, brainstorm ways to overcome challenges, set goals, and organize their ideas.
I wonder what the result might be if we included more of that time in our day? Certainly, it would make our work more proactive and carefully planned. To that end, the additional time spent might actually be a time saver in the long run. More informed, considered, decisions would prevent us from making mistakes and snap decisions potentially costing us precious time in resolving them.
From the time we enter 3rd grade, we begin reading to learn. Reading is how knowledge is attained, which in turn makes us better able to have meaningful conversations, challenge preconceived notions, and understand other points of view. Studies have shown that it also prevents memory loss and depression. According to billionaire trader Paul Tudor Jones, "Intellectual capital will always trump financial capital." So, whatever amount of time you use for reading/thinking, will only serve to make you better at what you do.
While 80% is pretty impossible for most of us, we can certainly carve out reading/thinking time each week. Even Former President Obama spent one hour a day reading solely for interest, while in office. If the Leader of the Free World can do it, I think the rest of us can manage it too.

What's The Risk?
One of my current clients was reminded of the power of thinking time recently. His company has gone through a merger and the to-dos have increased dramatically as they integrate multiple operational systems, cultures, and teams. It is easy to feel overwhelmed and unable to take a step back to read, reflect, and think, under those circumstances.
During a coaching session, he reflected on times in the past when this thinking time was built into his daily schedule and how dramatically beneficial the results were. We were able to identify some integration challenges that would have been greatly improved had this practice been in place. He has since re-established the habit of scheduling thinking time and has seen the benefits.
When we are on the treadmill of "getting things done," we risk making assumptions rather than clarifying, making decisions based on incomplete information, and satisfying short term results at the cost of realizing the long-term vision.
Try scheduling just a few minutes of thinking time into your day as a start. Imagine the possibilities!
This content was written and shared by guest blogger Nancy Owsianowski.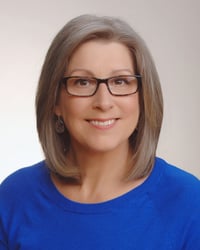 Nancy is a seasoned organizational effectiveness professional with 12+ years' experience in facilitating, training, and coaching. Her straightforward yet insightful approach helps teams, individuals, and organizations realize their full, authentic potential.

Her diverse experience with professional services, nonprofit, religious communities, manufacturing, and workforce management organizations allows her to address business challenges and develop solutions that drive change and provide positive results.

Nancy's expertise provides her clients with a custom experience based on a relationship of trust and transparency. She brings a systems thinking approach with a strong project management toolkit and an unwavering commitment to helping others identify an effective path toward their desired goal!
Nancy is also co-founder of IndEALA Academy - Indiana Equine Assisted Leadership Agility, creating powerful connections by redefining leadership.
Nancy makes her home in South Bend, Indiana, where she surrounds herself with her husband, 2 dogs and a cat (who thinks he's a dog!), 2 grown children living in the Michiana area, many extended family members, and friends who are like family. Active in local and regional community efforts, she serves on the Board of Directors of Women Business Owners of Michiana, is a Certified Mentor with the Michiana Chapter of SCORE, and is a graduate of Leadership South Bend/Mishawaka Class #43.