Today we're sharing insight from guest blogger Doug Beebe, President/CEO of Benchmark Human Services. We hope you enjoy Doug's wisdom and perspective.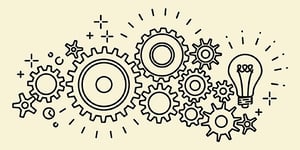 "That was a stupid idea. I told him it wouldn't work."
As leaders, we all pursue excellence for our organizations, but sometimes hear the above. How excellence is defined varies across organizations and within industries. Often, excellence is described as cutting edge or best practice, but how many organizations adhere to the best practice standard? There is ample documentation across multiple disciplines that indicate huge gaps are evident between best practices and actual practices. These gaps are especially prevalent in service delivery.
"That's not how we do it here."
Identifying and addressing those gaps are important when trying to differentiate implementation outcomes (Are we following the practice?) from effectiveness outcomes (Are we getting the results we expected?). When poor outcomes result from a new initiative, we often blame the "new way" without holding ourselves accountable on the implementation side.
"If you don't really do it, they will give up on the new system. They always do."
"I always follow the new way when the supervisor is here, but it is way faster my way."
Implementation science addresses this issue of fealty to a model that can be extremely beneficial in the world of complex transactions that permeate service delivery models. A working definition of implementation is a specified set of activities designed to put into practice an activity or program of known dimensions. Or, things we do to get done what we want to get done.
"I'm sure this makes sense to someone, but they just don't understand how this works."
It doesn't seem that difficult, but we are talking about people dealing with people, which adds layers of complexity to this approach. We often underestimate the impact of what appears to be a simple change from our perspective. The people implementing the actual workflow change can feel threatened, underappreciated, or misunderstood if the change process is implemented poorly or without focus and communication. This is magnified in the services sector, where so much of the work is done with a customer base that has come to expect a certain level of response and may be confused (or driven away) if the improvement attempt goes south.
To keep it from going south, there are five essential elements for managing the move to a best practice level. Your team must understand the vision. Simply laying it out without giving the why and making sure the why is understood can lead to a failed implementation. Likewise, changes often force people out of their comfort zones and require the acquisition and application of new skills. Without validated training outcomes, the new process is doomed from the start.
"What's in it for me?"
As we have all experienced, asking people to change long-standing practices means more than giving them a vision and training. We need to provide the right incentives for the training to be applied and to be sure the implementation outcomes are there before we judge an implementation to be a success or failure. In addition, the best incentives in the world will mean nothing if people do not have the resources they need to get their part of the implementation completed.
"This thing is a catastrophe! Who planned this?"
Personally, I do not want to be on the receiving end of that question! Ensuring that a complete action plan is created, and available, is no small task. If the key to receiving the outcomes expected from a true shift to a best practice are to be achieved, everyone needs to know who is doing what and where to go if there are questions. Furthermore, it must address the checkpoints along the implementation path and the outcomes measurement system that will be used to look at both implementation and outcomes.

What's The Risk?
Failure.
None of us wants to pour time and talent into a completely wasted effort, especially one that disrupts a team, decreases productivity, and alienates customers. To ensure that stumbles are diagnosed in real time, there is a guide to figuring out what is going wrong, which will enable you to make corrections as needed. Ask yourself - is the team is suffering any of these symptoms?
Confusion: The team simply doesn't understand the vision and what the objective is. Some of them aren't sure if they want to come to work tomorrow.
Anxiety: Training was incomplete or insufficient. People are feeling incompetent and may be considering resigning before they get fired.
Change is slower than expected: The wrong incentives are in place and people have no real motivation to fully embrace the changes. They will not take ownership of the change.
Frustration: People do not have the resources to do what they have been asked to do. Water cooler and bathroom conversations take an ugly turn.
False Starts: The team takes one step forward and two steps back because the action plan is failing quickly and people don't know what to do next. People are not looking forward to the next team meeting.
When failure is not an option, implementation science can help provide the tools needed to manage the complex organizational changes required to fully implement best practices. You can measure both your implementation outcomes and effectiveness outcomes and diagnose issues facing your team during implementation. You can also ensure that the change effort doesn't get sidetracked along the way to a higher performing organization.
They always say time changes things, but you actually have to change them yourself. – Andy Warhol
This content was written and shared by Doug Beebe.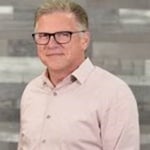 Doug Beebe became a Benchmark Vice President in 2013. In 2015, he was named President of Residential Services, overseeing all of the company's residential programs, as well as employment services. On July 1, 2017, Beebe became CEO of Benchmark.
Prior to joining Benchmark, Beebe was Chief Executive Officer of Community Rehabilitation Hospital in Indianapolis. He has also served as Director of the Bureau of Aging and In-home Services for the State of Indiana; Program Director and Executive Director of Hook Rehabilitation Center-Community Hospital in East Indianapolis, and State Administrator for Res-Care, in Illinois and Indiana.
Beebe holds a bachelor's degree in psychology from Wabash College, and a master's degree in psychology, focusing on rehabilitation, from Purdue University – Indianapolis.
Beebe enjoys cooking, running, exercising, listening to music, and spending time with family and friends.
Connect with Doug via LinkedIn. Connect with Benchmark Human Services via their website, LinkedIn, Facebook, and Twitter.