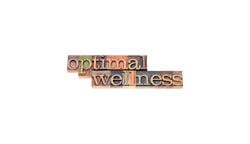 At Gibson, our mission is "To Protect What Matters Most." Naturally, as the Director of Health Risk Management at Gibson, I would like to make the argument that health, and perhaps to a greater degree, vitality, matter most. Take a moment and think about that—your personal health. If you are like most people, you might equate health to the absence of disease or illness. Now think about your vitality. The dictionary defines vitality this way: exuberant physical strength or mental vigor; the capacity for survival or for the continuation of a meaningful or purposeful existence. In a way, vitality could also be described as wellbeing—a state characterized by health, happiness, and prosperity.
This brings me back to the mission at Gibson—"To Protect What Matters Most". For the clients we serve, the "what matters most", varies by organization and is dynamic in nature. In my role, I have the distinct privilege of serving clients who truly care about the health of their employees and their families. Without healthy employees, they know the work won't get done—on the job or at home—and the vitality of the organization will suffer.
I've been thinking about this topic a lot lately. My mother-in-law is recovering from radiation treatment. My best friend's sister has cancer. I cannot begin to fathom what daily activities are like for them—activities that I take for granted. And that gets me thinking again—if you don't have good health, everything else in life becomes exponentially more difficult. I bet every single person who reads this can relate—you either know someone struggling with an illness or you've experienced it firsthand. And that's why, in my opinion, good health and vitality matter most. If you aren't feeling at your optimal health, or fully vital, consider taking some time for yourself—move more, eat better, spend time with loved ones, laugh—whatever makes you feel alive! You will thank yourself later.