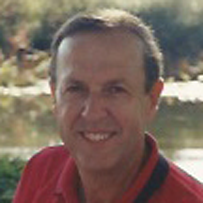 A few weeks ago we put all the lake stuff away for the offseason. As I gazed at the water skis, I couldn't help but think about what a great summer it had been. My nine year old, unable to get up the summer before, was up on two skisby early June this year. A few weeks later he had me remove the training strings holding the skis together. My eleven year old went from two skis, to dropping one, to becoming a pretty impressive slalom skier by summer's end.
It was not without a lot of hard work from both of them. I can't tell you how many times I got the call of "Ready Dad!", slammed the throttle forward and took off, only to look back and see them take a dive into the lake. Every time, I dutifully circled the ski rope back around them. We would repeat the same process as many times as it took.
Sometimes I was told it was my fault they fell because I took off too fast. Other times I was too slow. Often they requested the baseball equivalent of a "walk up song" and I cheerfully obliged, skipping past my favorite songs on the iPod to get to theirs'.
I wish I could tell you I was a "great dad" just delighting in his time with his sons, never complaining. I wish I could tell you I only offered them encouragement and acted like I had nowhere else to be. But I can't. At least not every time.
When I did "patience" well, it was only because I had a little help. Whenever I felt the frustration building of yet another do-over, I closed my eyes and went back to a time, twenty five plus years ago when I was learning to ski, asking myself a simple question: What Would Chard Do (WWCD)?
'Chard (pronounced "Shard") was our nickname for my best friend Brian's dad, Richard "Dick" Goodspeed. They had a cottage on Lake Wawasee in northeast Indiana. Every summer I spent a lot of weekends with their family at the lake. These always included a serious Saturday morning skiing session with Chard.
He had such amazing patience. Every spill, every missed start, every fall, was always met with a, "You got it this time, Timmer!" After taking me on so many laps around the bay I had lost count, but yet wanted to try one more time, he never made me feel like I was putting him out. In fact, I would have believed that his only role in life was to make sure Brian and I got to ski until we couldn't ski anymore.
So I think of Chard often when I'm making that hard bank to the left to pick up my fallen skier. I want to shout out sternly "Don't let your skis cross this time!" or "Get the rope, it's right behind you!" but I don't. And that's only because Chard wouldn't have said that to me. In the end, my boys get a better, more patient teacher because I had one when I was their age.
What's The Risk?

I also struggle with patience at work. It makes me wonder how much enthusiasm I've stifled there. How many spirits have I dampened over the years? I'll probably never know. As leaders, we should be asking ourselves how many members of our team could we inspire by showing a little patience? Who would really take off with just a little encouragement? Instead, my tendency is to point out the flaws and issue my "expert" advice (even if they didn't ask for it).
As we continually seek improvement and business moves faster all the time, it's easy to lose sight of the human side of things. I sometimes forget that as leaders we often have an unrealistic expectation of the team. We likely played a major role in crafting the vision. We vetted it, perfected it, and communicated it. We know the plan inside and out. It's probably not fair for us to expect our entire team to always be equally in tune.
Sadly, Chard lost his battle with cancer in November of 2004. My friend Brian lost his Dad and this world lost a great man. For me a little bit of Chard lives on every summer when the boat goes back in the water. But I realize that I'd do well to apply WWCD to a lot more than just water skiing. And Chard would probably slap me on the back a few times and say, "Now you got it, Timmer!"