Today we're sharing insight from guest blogger, Adam Weber, Co-Founder and VP of Sales for Emplify. We hope you enjoy Adam's wisdom and perspective.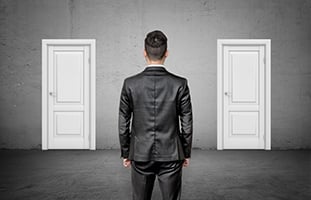 Over the years, I've talked with hundreds of executives and people leaders about employee engagement, company culture, and leadership. Based on those conversations, it's become clear to me that there are two very distinct types of leaders...let's think of them as the old school executive and the modern leader.
The biggest difference between the old school executive and the modern leader is how they view their employees and their expectations for their workforce. Here are two statements to illustrate these very different mindsets:
Old school executive: "My employees are lucky to be a part of my team and to have a job at a successful company."
Modern leader: "My employees have made the decision to work for me and it's my responsibility to ensure their work is challenging and meaningful."
What the old school executive is expecting is for their employees to be satisfied with their jobs. They believe having a job that provides a decent wage and benefits is a privilege, and their employees should give 100% each day because of that fact alone.
The modern leader, on the other hand, cares about true employee engagement and wants to enable and inspire people to do their very best work. They feel leading is the privilege and want to give their employees the best experience possible.
Engagement and satisfaction are not the same thing.
While they're often used interchangeably (much to our dismay), employee engagement and employee satisfaction are two very different things. An employee can be completely satisfied with their job, while also actively disengaged at work.
Think back to a time in your career when you thought something like, "Yeah this company is okay. I like my coworkers and the pay is pretty good." While you may have been comfortable and felt that everything was "okay" with your job, you weren't super pumped to get started every morning or didn't feel inspired to truly make an impact on the business.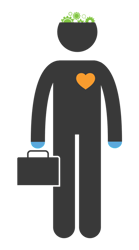 At Emplify, we define employee engagement as an employee's intellectual (head) and emotional (heart) connection with an employer, demonstrated by motivation and commitment (hands) to positively impact the company vision and goals.
Truly engaged employees aren't indifferent about their work…they're excited by their work. They're driven to do their best and inspired to innovate and solve challenging problems.
When it comes to transforming company culture and creating an engaging employee experience, buy-in at the executive level is critical. When I meet someone with a modern leader mindset, they immediately understand why employee engagement is important and are passionate about driving real cultural impact in their organization. When I meet an old school executive I know I have a little more work to do to get them to understand why employee engagement is so critical.

What's The Risk?
The biggest risk is being stuck in "old school mode" and never having that leadership mindset-shift to embrace the importance of employee engagement. Engagement isn't just some fluffy, feel-good HR word. Employees who are truly engaged perform at a higher level, stay with their employers longer, and ultimately drive more profit for their companies.
If this topic is interesting to you, I'll be sharing more at Gibson's upcoming What's The Risk Summit in South Bend, IN on May 22, 2019 about how to grow and retain engaged teams. Click here to learn more and register for the event.
This content was written and shared by guest blogger Adam Weber.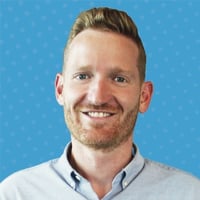 Adam Weber is co-founder and VP of Sales at Emplify, a company that helps leaders measure, diagnose, and solve their employee engagement challenges, where he leads a team of engagement experts focusing on new business growth and market expansion. Previously, he served as co-founder and VP of Sales of Bluebridge Digital where he successfully built and sold a mobile engagement platform focused on engaging the audience of Churches and Tourism organizations. Adam is a nationally-recognized expert and speaker on employee engagement, culture, team performance, leadership development. He has spoken at a number of events around the country for which he has been consistently rated as a top presenter. Adam holds a bachelor's degree in sociology and a master's degree in organizational communication from Ball State University, is a former musician, retired pastor, aspiring comedian, and currently lives in Zionsville, IN with his wife, two sons, dogs, and chickens.
Connect with Adam via LinkedIn and Twitter. Connect with Emplify via their website, LinkedIn, Twitter, and Facebook.