Today we're sharing insight from guest blogger, Kyle DeFur, President of trueU. We hope you enjoy Kyle's wisdom and perspective.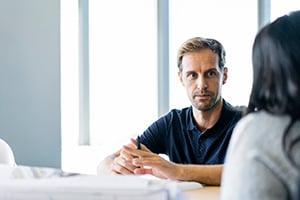 One of our star leaders, we'll call him Bob, sat across from me in my office asking some very direct questions about the degree of his job security in our company. I was president of the organization and our parent company had just recently announced our organization was being acquired by a much larger company. All the questions about the implications of this acquisition were running through Bob's head. "I have a family to support and I need to know if my job is at risk of being eliminated", he stated. "I trust you and I need you to be honest with me regarding my status so I can make the best decision for me and my family."
I wanted to assure Bob he was not at risk but that would have been a very risky thing for me to say because my experience has taught me when going through an acquisition or merger there are very few, if any, certainties, especially early in the process.
I shared with Bob that I don't believe there is such a thing as "job security." No matter how good or talented you may be there are certain circumstances that can result in you losing your position:
Economic Downturns – The economy runs in cycles. Some long and some short but recessions inevitably come as well as the occasional depression. The ripple effect oftentimes leads to massive job losses across many industries
Industry Downturns – Certain industries are more susceptible than others (i.e. oil and gas) but most all industries go through cycles just like the economy. In the midst of an industry downturn, acquisitions and mergers often happen as companies scramble to survive, which inevitably results in consolidation to increase market leverage and reduce costs.
New Boss – Companies are living organisms. People come and go, including bosses. One boss may think you "hung the moon" while another may say you remind them of their ex-spouse. Some leaders are a great fit, others not so much. They may have in mind a style or personality required for your position that is different from yours.
There is no such thing as "job security" and this is true no matter where you work. However, I do believe in such a thing as "employment security." Things may not work out where you are currently employed, regardless of where you work, but there is always a market for people who have the following:
Great Attitude – Grateful, hard-working, and self-aware learners drive a strong culture of performance. Every leader longs for people who show up to work with these attitudinal attributes.
Team Player – Working in organizations is a "team sport." Understanding your role and encouraging other team members in their roles is huge. This requires a healthy dose of humility and emotional intelligence. An approach that is not all about you but rather about the greater good for your company and your team mates.
Generate Results – Demonstration that you are effective in generating business results is always in demand.
Strong References – Reputable people who are willing to put their reputation on the line to endorse you as a person and employee is a tremendous asset to have.
The truth is there will always be companies looking for individuals with these four qualities. Employees who have these four qualities are "gold" to any company.
I shared with Bob that the good news is, while he may not have control over his "job security," I did believe he had control over his "employment security." You control, by your behavior, whether or not you have a great attitude, are a team player, generate results, and have strong references. I told Bob that I honestly could not tell him what was going to happen with his job in our company. But I did share I believed he had "employment security." He had demonstrated and earned the key qualities and that he was going to be okay, regardless what happened in our specific circumstance.
I knew Bob had to make the decision he felt was best for he and his family. I told him if his position would happen to be eliminated I would be a very positive reference for him. I also stated that he needed to keep in mind that wherever he went, don't expect there to be "job security" there either. By continuing to focus on developing the behavioral characteristics associated with "employment security" he wouldn't ever have to worry about "job security" again.


What's The Risk?
As a leader, employees will sometimes want job assurances in the midst of uncertain times. It's tempting to want to grant those assurances but it's usually not in the employee's best interest to do so. It's risky because they may make life decisions based upon their perception that you know how it's all going to play out. The reality is the leader doesn't know the specifics of what is to come and what employees really need to hear from their leaders is the honest truth, you don't know. The best leaders focus employees back to proactively doing what they can control for the benefit of their employer and others. Great employers will snatch up those employees in a heartbeat!
This content was written and shared by guest blogger Kyle DeFur.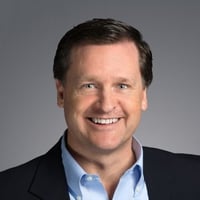 As president of trueU, an Indianapolis-based non-profit organization, Kyle DeFur leads a movement of over 70 like-minded businesses that believe that great companies make their people better. trueU provides a proven platform of programs and resources to help member company employees be the best version of themselves at work, at home, and in the community.
Prior to leading trueU, Kyle held executive leadership positions in hospital administration for over 25 years. He most recently served for 7 years as president of St. Vincent Indianapolis Hospital, a 950-bed, $1.3 billion hospital organization in Indianapolis with more than 5,500 employees and 1,500 physicians. Hospital responsibilities included St. Vincent Indianapolis Acute Hospital; St. Vincent Women's Hospital; Peyton Manning Children's Hospital; Seton Specialty Hospitals and St. Vincent Stress Centers.
Kyle graduated from Anderson University in Indiana with a bachelor's degree then earned master's degrees in hospital and health administration and business administration from Xavier University, Cincinnati.
Kyle serves on the boards of Anderson University, Rotary Club of Indianapolis, Sheltering Wings, Heart for Kids, and Anderson First Church of the Nazarene.
He and his wife of more than 30 years, Dana, have two grown sons, Cameron and Clayton. When not working Kyle enjoys mentoring, reading, golfing, and actively serving his church.
Connect with Kyle via Twitter and LinkedIn. Connect with trueU via their website, Twitter, LinkedIn, and Facebook.