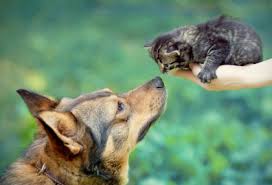 Recently I read a column in Forbes magazine by Rich Karlgaard. It was about legendary Stanford women's basketball Tara VanDerveer. Many may not realize that Vanderveer spent much of her time as a student at Indiana University in the 70s watching, observing, and learning from Coach Bob Knight. She says one of her secrets to success was "hanging around" the best and brightest in her business.
I found it particularly interesting that she was able to compartmentalize her learning. Let's face it. Coach Knight would not be the person to learn lessons in humanity from. But when it comes to discipline, process, and doing it the right way, he was one of the best.
Too often we paint people in black and white terms. Due to broader disagreements or dislikes we fail to recognize their talents, skills, and achievements in specific areas. You don't have to love Coach Knight or agree with everything he has done to appreciate how he demanded excellence from his team. He wanted them to become more than just basketball players. Skipping class or a bad grade? Prepare to run the stairs!
So who are you hanging around? For starters some of them will not be by choice. Do you have a difficult co-worker, partner, boss, or board chair? Maybe you like them personally but just don't care for certain aspects of their lifestyle. It's likely you can't just cast them aside. But is there something you can learn from them?
An early boss of mine probably wouldn't have his management style published in Harvard Business Review. But he was amazing with clients. They adored him and rightfully so. He knew his stuff inside and out. Oh, and he was a lot of fun to be around. That never escaped me. People like doing business with enjoyable people. I realized that I could mirror his approach with clients and respect him for that without condoning his management practices.
Another boss, day in and day out, was extremely passionate about our company and what we did. Quite simply, according to him, we were the best. Anyone choosing not to work with us was making a bad choice. He was always 100% "in". That sometimes led to some brash statements - like the time he told a big prospect of mine that she could no longer afford to manage her organization based on a philosophy of being "blissfully ignorant". As you might imagine the meeting ended shortly thereafter and I never was able to get their business.
Of course my boss had absolutely no regrets. But he was a guy I always knew had my back. His enthusiasm and energy were contagious. The shield of his confidence in the marketplace often provided cover for others in our organization who were extremely talented but much more reserved. Should I have written him off entirely due to the brashness and a lost client? If I would have, I would have missed out on many other opportunities to learn from him, particularly the skill at which he managed a very talented but egotistical sales force.
What about those you hang around with by choice? Are you purposefully seeking out those that can help you with a weakness? Look around at those you deem to be successful. Whatever the area, I bet they have had a history of "hanging around" some impressive people. They asked questions. They were curious. They used what they learned and are better for it.
What's The Risk?
The risk is you're regularly wasting opportunities for improvement. Take a look at your time. Who do you hang around with? Do yourself a favor and take a minute to think about three things you'd like to be better at. Okay, here comes the hard part. Think about three people you know that could help you with these issues with at least one of them being someone you don't always care for but often interact with. Make a point over the next month to engage with these three people and come away with one thing that you can emulate to better yourself.