Today we're sharing insight from guest blogger Chris Kennedy, President, CEO of Hartson-Kennedy Cabinet Top Co., Inc. We hope you enjoy Chris's wisdom and perspective.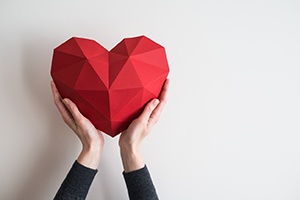 In thinking about some of the experiences I've encountered running a manufacturing business for 30+ years, there is one recurring theme that jumps out at me. It is something I think has not only been beneficial to our company, but enjoyable and rewarding to me personally as well, and that is CARING.
Over the years, I've found that making time for anyone who steps into my office to share what's on their mind can lead to a conversation you had no idea would come about. Maybe they were going through a difficult time with their spouse or a family member. Maybe they asked for prayer because their child, spouse, parent, or other relative was sick or going through a rough time. Whatever the circumstance, I've found that these conversations truly matter.
When people ask me to pray for them or someone else, I've learned not to just say "of course I will." Instead I ask them if they would like to pray right then. If I don't take the time to pray with them right at that moment, I may never get that chance again. I don't want to wish I had – so I just ask, and if they are willing, go ahead and do it. Afterword, the person I'm praying with seems to feel better and so do I. We get the immediate help that connecting with God brings into a situation, so we don't waste any time. We want God's help as soon as possible for those we care about.
Looking back, I still get a warm feeling when I think about those special times I was privileged to connect with people in a deeper and more meaningful way. I remember hearing those words of appreciation ring in my ears after one of those encounters when a person told me how much they appreciated me talking to them and praying with them. Wow - I didn't expect that, but I sure felt like what I did mattered to them.
All these little acts of caring - whether it's asking how someone's children's ball team is doing or how their sick spouse or parent is feeling - make others feel cared about and show them that they matter. I see this as a chain reaction. The more people care for each other, the more connections are created that bring about feelings of loyalty and appreciation. This can cause them to care more for others in their organization and even to care more about the organization itself.


What's The Risk?
The risk is in missing out on these conversations and the myriad of positive things that can result from them. They can help bring a smile to the individual's face, lift a weight from their shoulders, make them feel valued and appreciated in their work, allow you to forge a deeper connection with them – the possibilities are endless. But without making time to open your door and listen, you risk losing these crucial opportunities to care and to show those around you that they matter.
We were made to care for each other. Whether it's in a business, a school, a church, or a family - we are all people who want to feel like we are cared for and that we matter.
This content was written and shared by guest blogger, Chris Kennedy.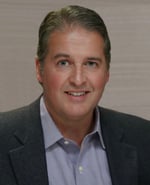 Chris is a 1980 graduate of the University of Notre Dame with a degree in business and a second concentrate in psychology. In 1984, he graduated from the University of Toledo College of Law. Chris joined his father and brother in their family business, Hartson-Kennedy Cabinet Top Co., Inc., in 1984 and has assumed various roles in the company leading him to his present position as President and CEO. Hartson-Kennedy is a manufacturer of postformed laminate countertop blanks, custom fabricated laminate countertops and distributes cabinets, cultured marble and other products to the building and multi-family industries. Hartson-Kennedy is one of the largest producers of laminate countertop products in the world and is celebrating their 70th Anniversary this year with the fourth generation, Kristen, now involved in the business. Their customers include home centers such as the Home Depot, Lowe's, Home Depot Interiors, E.C. Barton, building product distributors, lumber yards, and national accounts serving the home builder, multi-family and senior living industries.
Chris has been blessed to be married to his beautiful wife, Kim, for 29 years and they have two married daughters, Kristen (Javi) De Uriarte Kennedy (27) and Kaitlyn (John) McMackin (24). They are the proud grandparents of a new grandson also named Javi. Chris and Kim enjoy giving their time and treasure to support Rwandan/Congolese refugees in the central Indiana region through the work of Kizito "Z" Kalima, or "Z" who is a genocide survivor and the founder of the Peace Center for Forgiveness and Reconciliation, (www.choosetoforgive.org); Hope City, a non-profit helping at-risk youth with housing, and a loving, supportive family environment; Family Services Society, a counseling non-profit serving 13,000 people in 17 Indiana counties; the Sheriff's Youth Ranch, a statewide initiative to allow at risk youth to attend summer camps and programs sponsored by the Indiana Sheriff's Association and other charitable organizations. Chris and Kim also are active in their church. Chris is a song leader, cantor and Eucharistic Minister.
Connect with Chris on LinkedIn. Connect with Hartson-Kennedy via their website, Facebook, Twitter, and LinkedIn.