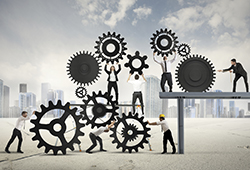 As an employee owned company, our clients have the unique opportunity to speak with owners each day. We asked a few of our employee-owners to share what Gibson's Employee Stock Ownership Program (GESOP), means to them. As you would expect, it means different things to different people. But several themes consistently appeared in their responses.
We'd like to first introduce you to 8 employee-owners. These individuals come from multiple generations – Millennials, Gen Xers, and Baby Boomers. And their time at Gibson ranges from 9 months to 33 years. We hope you enjoy their perspective on what being part of an ESOP means to them and to the company.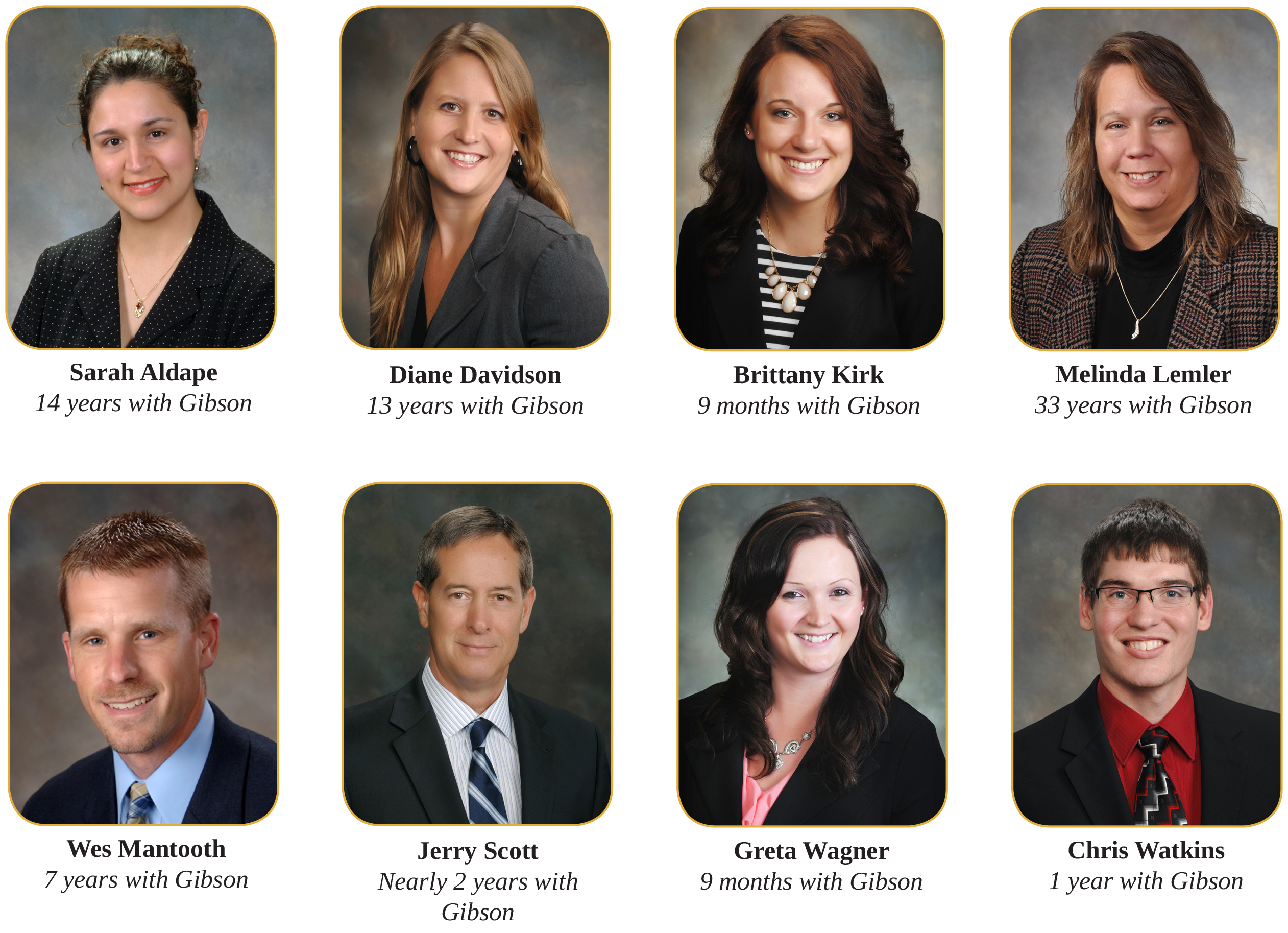 What Do You See As The Biggest Impact Of The GESOP On Gibson?
With only 30% of Americans engaged at work, companies today are searching for ways to improve employee engagement and workplace culture. A sense of ownership is often mentioned as part of this goal.
As guest blogger Mary Josephs discussed, we can talk about employees "owning a project" or "taking ownership," but these often lack actual ownership. An ESOP goes beyond this sense of ownership. It provides something more powerful - employees with an actual ownership stake in the company. Josephs said, "There's nothing quite so powerful in boosting a business's productivity and unleashing the brainpower of its workforce as the employees having an actual financial stake in the company and its performance."
Our employee-owners consistently suggested ownership as the greatest benefit of the GESOP on the organization. A culture of ownership. An ownership spirit.
They also expressed how the level of ownership reminds them we are all in it together. Their actions not only impact the company and themselves, but they also impact their coworkers.
Chris: It allows us to be a part of something bigger than just doing our job. To strive to be our best because the more productive we are, the more we will help our future, and also the future of the person next to us.

Diane: It reinforces a culture of ownership. It reminds us that we're all in it together.

Greta: All employees are working for the greater goal of the company. When Gibson succeeds, we all benefit from that success. The GESOP also helps to promote teamwork between all employees.

Jerry: It's the ownership spirit. It affects buy in, engagement, receptiveness, and promotes a spirit that we're all in this together.

Melinda: The biggest impact of the GESOP on Gibson is the responsibility that we all now have to each other with having ownership in the company.
What Do You See As The Biggest Impact Of The GESOP On You Personally?
It is no secret that ESOPs build wealth. According to the Employee Ownership Foundation, participants have approximately 2.2 times as much in their retirement accounts as participants in comparable non-ESOP companies. And our employee-owners definitely recognized this as one of the most influential aspects of the GESOP on them personally. But beyond that, they feel valued as employees because the organization is committed to helping them accumulate wealth throughout their career. They also cited pride, a reminder to personally strive for the best, and commitment to the organization and their coworkers.
Brittany: The potential retirement benefit. The GESOP is one way that Gibson takes care of its employees. I feel valued as an employee knowing that Gibson has taken extra steps to ensure not only my future, but the future of the company as well.

Chris: The biggest impact on me personally is the fact that I know by doing my job well, I will be helping my retirement and everyone else's retirement. It isn't about just how much money I can make. Gibson is a giant team and we need everyone to contribute at their highest level in order to maximize the GESOP. The GESOP allows me to have another meaning for work - so I don't let the people I work with down.

Diane: It provides a positive impact on retirement potential.

Greta: Personally, I believe the GESOP with have the biggest impact on my retirement. If I work for this company until I retire (40+ years!), my total savings for retirement will be so much larger than they would have been with my 401k alone!

Melinda: The pride in knowing I'm an owner in the company.

Sarah: The GESOP is a constant reminder to hold myself to a higher standard - to live by the

Gibson Core Values

and provide the Gibson Client Experience and encourage my teammates to do the same in every interaction. How did I do today in my mission to Protect What Matters Most? How can I do better tomorrow? What do I need to learn and where can I find that information/mentoring? We can always improve.

Wes: Enhanced level of commitment to Gibson, along with additional personal wealth.
What Does Being An Employee-Owner Mean To You?
Finally, we asked our employee-owners to share what that role means to them – how do they define it, and how does it impact their work?
Brittany: Being an employee-owner means I have a responsibility to my company and my coworkers to be a better employee and contribute to the success of the company. It gives me more of a sense of purpose in my work and holds me to a higher standard as an employee.

Jerry: It means I'm doing good work with my friends - both for their future and for mine.

Sarah: It means that every job in the agency matters and each person can help achieve our agency goals.

Wes: Loyalty to fellow owners and commitment to doing best for everyone involved.
If you're looking for ideas to enhance engagement, productivity, and a culture of ownership…have you considered an ESOP for your company?