Today we're sharing insight from guest blogger Kristine Hilger Carles, Executive Director of Leadership South Bend | Mishawaka. We hope you enjoy Kristine's wisdom and perspective.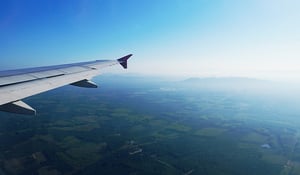 My oldest son, a senior in college, is an acting major. Through the experience of being a theater mom, I've learned that acting isn't the chaotic creativity I once believed and that "going off script" is frowned upon in most situations. Acting, though inherently creative, has scripts, procedures, and norms.
Many aspects of life today, from project planning to decision making to meeting management are scripted for us. There is comfort in the script, security in our routines, assured results in our procedures. What happens, though, when an unprecedented pandemic obliterates our routines, and there is no choice but to go off script?
During our board of director's meeting last fall, I shared the story behind the Miracle on the Hudson, and pilot, Sully Sullenberger's, quick, creative landing which saved 150 passengers in 208 seconds. When Captain Sullenberger was asked to define his thought process in the middle of a life-threatening crisis, he attributed his unorthodox solution to a "could" approach.
In times of crisis, we tend to rely on a script, asking, "What should I do?" We look to procedure and process for guidance and reassurance. Sully very quickly realized he could not follow all 200 system checks he SHOULD do in the case of double engine failure. Instead of focusing on what he SHOULD do, Sully asked, "What COULD I do?" which opened a new and creative set of options and led him to consider the Hudson River as a viable landing strip ultimately saving 150 lives.
Today, we're living in the world of COVID-19 where no script has been written, and the unprecedented is the norm. Switching from a SHOULD to a COULD mindset will help to navigate the unknown and open us to creative options.

What's The Risk?
While routines, processes, and procedures are helpful and safe, they limit our access to creativity, and we risk becoming paralyzed in unprecedented situations. We risk losing a new opportunity. We fail to envision a landing strip in the middle of a river.
Going off script from time to time stretches our creative brain and helps prepare for the unprecedented crises. Challenge yourself to go off script. During your next conversation or next challenge at home or in the workplace, take a moment and think, "What COULD I do?" Some surprising, creative ideas just may emerge. #COVIDCREATIVITY
This content was written and shared by Kristine Hilger Carles.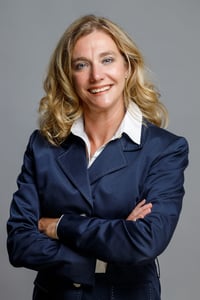 Kristine is the Executive Director of Leadership South Bend | Mishawaka. Prior to moving with her family to South Bend, Kristine spent over 15 years in Houston, Texas, as a corporate training and development professional immersed in varied facets of organizational development and corporate training. Her clients have included large, diverse companies such as Texas Instruments, Gulfstream Aerospace, Westlake Chemical and Baker Hughes as well as smaller individually held companies and individuals including C level executives and diplomats.
Kristine currently resides in Mishawaka with her husband, Gilberto Carles and their four children, two dogs, and a sometimes-present cat. She loves the Kansas City Chiefs, reading books of all sorts, and running.
Connect with Kristine via LinkedIn. Connect with Leadership South Bend | Mishawaka via their website, Facebook, LinkedIn, and Instagram.