Today we're sharing insight from guest blogger Matt Kelly, a senior manager at Plante Moran. We hope you enjoy Matt's wisdom and perspective.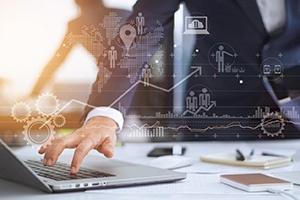 The world is changing faster than ever. Technology is affecting the way people interact, do business, and grow relationships. And although we're quick to think about the ramifications of these changes on things like meeting customer needs and keeping up with the competition, one area that's often overlooked is talent development.
The growth and development of staff is critical to the success of any organization. So ask yourself: is my organization equipped to handle the needs and wishes of our staff amid this constant technological change? And, if not, what are you going to do about it? Here are a few things to consider in order to be more agile in developing your staff.


Enhance Your Staff's Experiences
It's important to find ways to enhance your staff's experiences and prepare them for the world they'll be working in today and beyond. What are they interested in? And how do they want to learn? Odds are, the answers will vary wildly by generation, so you'll need to adapt your teaching techniques accordingly. And you'll need to offer a variety of learning tools, syndicating information through podcasts, webinars, and mobile devices in a way that simultaneously holds their attention and arms them with the skills they need to succeed.
Bottom line: Each person learns at a different rate via varying vehicles, so talk to your staff about what they want; don't just assume you know what's best for them.


Enhance Your Staff's Client-Facing Skills
With the growth of artificial intelligence (AI) and the continued growth of automatic processing, what are we going to do to make sure staff are learning the necessary client-facing skills to help them succeed?
The key to continued talent development is to make sure we're integrating technology skills with interpersonal skills. For the Gen Y and Zers entering the workforce, the internet has always existed. Contrast that with the customers they serve—mostly baby boomers—who may remember when "technology" was a single computer in a room down the hall that few were allowed to touch.
Communication styles are much different among these three generations—so much so that younger staff have been known to offend older generations when they move at a much faster pace or insist on texting instead of picking up the phone or stopping to have an in-person conversation. Couple that with the fact that some people predict that by 2020, the average person will have more conversations with bots than with their spouse/significant other, and the situation becomes all the more dire.
Bottom line: Emphasize—and reiterate—that AI will never replace meaningful face-to-face communication. Hold your team members accountable, and set goals for them to help them succeed. While AI will make certain aspects of our jobs easier, it will never replace the "human touch" that's needed in any important relationship.


Address Your Staff's Concerns Relative To AI
Remember that statistic about bots and the year 2020? That prospect, while exciting to some, is downright terrifying to others.
Staff likely will have questions: "What will my job look like in the future?" "Will I even have a job?"
It's important to be candid with your staff about possible changes related to AI. Clear, transparent communication can keep people informed and on track—while a lack of communication could be harmful and promote fear.
Bottom line: Organizations must address staff concerns now and help people visualize how their roles could change yet remain meaningful contributors. To counteract anxiety, businesses should do whatever they can to prioritize employee engagement and ensure that staff remain productive.


What's The Risk?
Without an appropriate focus, we could lose the face-to-face interaction that's so important in the business world and so important in developing relationships. Our challenge as leaders is to determine how we balance the need for face-to-face communication with our customers (both internal and external) with the ease of the use of technology.
What are you going to do to keep staff engaged and develop them throughout their careers? And as a leader, are you ready for change? If not, prepare yourself, because as we've experienced over the past 15 to 20 years, the only constant is change. It's like John F. Kennedy once said, "Change is the law of life. And those who look only to the past or present are certain to miss the future."
This content was written and shared by guest blogger Matt Kelly.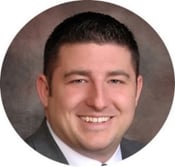 Matt is a senior manager at Plante Moran, one of the nation's largest accounting, tax, consulting, and wealth management companies and one of Fortune magazine's "100 Best Companies to Work For." He leads the firm's commercial industry practice in Kalamazoo and St. Joseph, where he also serves on the firm's professional standards team.
Matt provides a wide range of services including financial statement and benefit plan audits, reviews and compilations, as well as tax and general business advisory services. His clients know him for providing service that goes beyond their compliance needs.
Outside of work he enjoys spending time with his wife and two daughters, as well as golfing and traveling. A lifelong baseball fan, his goal is to visit all the major league baseball parks. So far, he's been to more than half of them.
Connect with Matt and Plante Moran via Plante Moran | Twitter | Facebook | LinkedIn | Blogs.